Sophia's hair-raising day at the Cockcroft Institute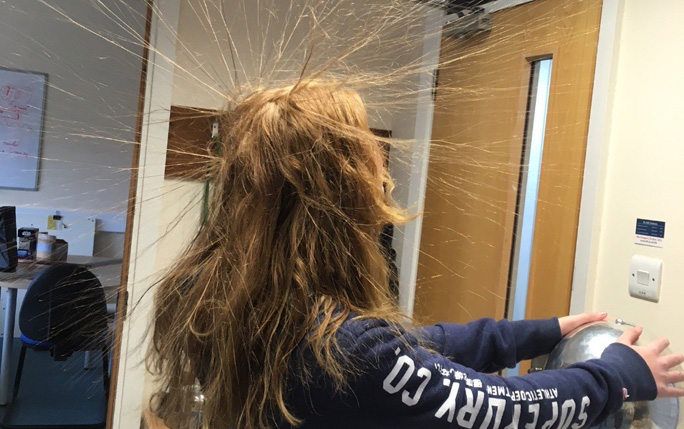 On the 16th February Sophia Engel and her mum Karen visited the Cockcroft Institute to learn about the research undertaken in the QUASAR Group.
Sophia, who is a high achiever in maths, was a close friend to Ava Scott before she sadly passed away in 2013. The AVA Fellows were keen to meet her and to learn more about Ava Scott, the girl behind the name of the project.
After a tour of the site, Sophia was shown how a Van de Graaf generator can build up enough static electricity to make hair stand up. She was also the first player of the, in house designed game, The Surfatron!
Sophia "really enjoyed getting to know a bit more about the science, especially the work on cancer treatment. It was an amazing experience"
Sophia has a keen interest in Physics and we hope to welcome her back one day in the future as a PhD student here at the Cockcroft Institute.