Second AVA Steering Committee Meeting held at CERN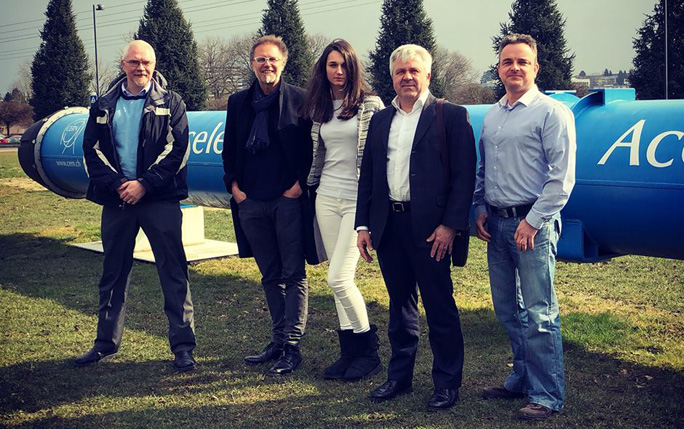 The AVA Steering Committee, responsible for the AVA project's overall network strategy and operating decisions, met for the second time at CERN on 21st February 2018 to discuss the project's progress and future events. The meeting was attended by Dr Michael Doser, Prof Eberhard Widmann, as well as three members of the QUASAR Group: AVA Project Manager Dr Martin Bellwood, AVA Fellow representative Milena Vujanovic, and the network coordinator, Prof Carsten Welsch.
Discussions initially focused on a full review of the AVA project's international recruitment campaign. Wider project communications were also reviewed, including the AVA leaflet and project representation at various conferences.
An important part of wider AVA strategy is to establish links to other major training networks and to this end, the Steering Committee was delighted that the AVA Fellows were joined at their Researcher Skills Training in Liverpool by fellow trainees from the LIV.DAT project.
Future events including the International School on Antimatter Physics, Topical Workshops and the a major outreach Symposium were also planned. These events will be announced via the AVA website and the MIRROR.
CERN was an ideal location for the meeting and it was agreed that the next Steering Committee meeting would also be held there during the International School on Low Energy Antimatter Physics in June 2018.

This project has received funding from the European Union's Horizon 2020 research and innovation programme under the Marie Skłodowska-Curie grant agreement No 721559.