Mental Health Research for Innovation Centre website launched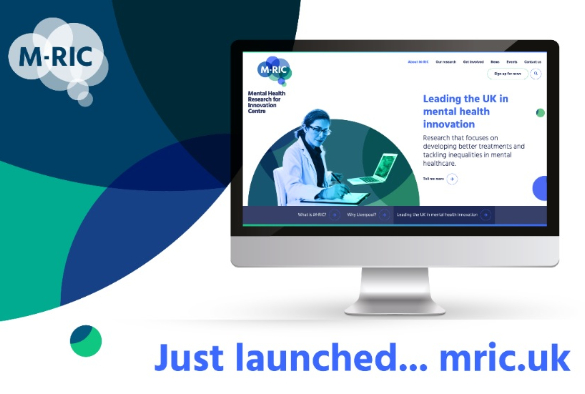 The Mental Health Research for Innovation Centre (M-RIC) has launched a new dedicated website.
The website details the pioneering mental health research that is being undertaken in Liverpool which will have a direct impact on local NHS care and treatments.
M-RIC is a partnership between the University of Liverpool and Mersey Care NHS Foundation Trust. Earlier this year, the organisations received £10.5 million from the National Institute for Health and Care Research and the Office for Life Sciences to create M-RIC as part of the UK Government's 'Mental Health Mission'.
M-RIC aims to improve mental healthcare by bringing together service users, academic researchers, NHS healthcare providers and industry partners to trial new treatments and deliver more innovative services.
Find out more about what M-RIC will do by visiting www.mric.uk.