Department of Psychology welcomes new students on Discovery Day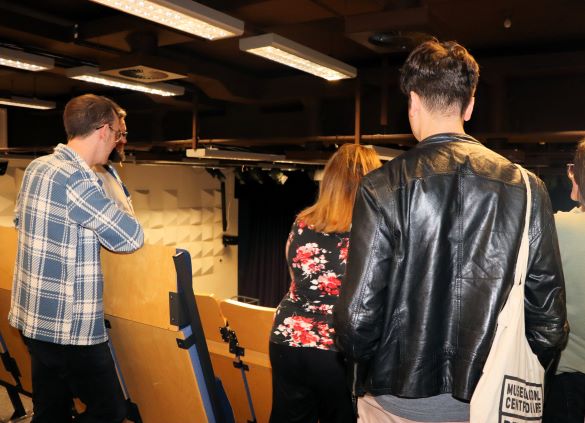 The Department of Psychology welcomed new students to campus for Discovery Day at the Eleanor Rathbone Building (ERB) on Friday 15 September.
Discovery Day gave disabled, commuter and mature students the opportunity to meet other students in a similar situation.
They also met key support staff members, who were available to talk about their roles, how they could help students settle into University life and answer any questions students may have had, in advance of Welcome Week.
Students were also provided with lots of information about the support available to them at the University and the Guild.
Along with meeting key members of staff, students were invited for refreshments at the ERB, before taking a tour of the building. They also had the chance to visit a drop in hub at the Guild, before taking part in a campus tour.
Speaking about Discovery Day, Student Experience Team Leader Helen Hubbard said: "Discovery Day is a perfect opportunity for students to find out key information from the department ahead of Welcome Week.
"The day is aimed at three specific cohorts: mature students - to give them an opportunity to meet others mature students, for commuter students who are living at home and for students who have, or will have, a disability support plan.
"This is a perfect opportunity for students to learn about support, meet new friends and access that all important key information ahead of the usually very busy freshers week."