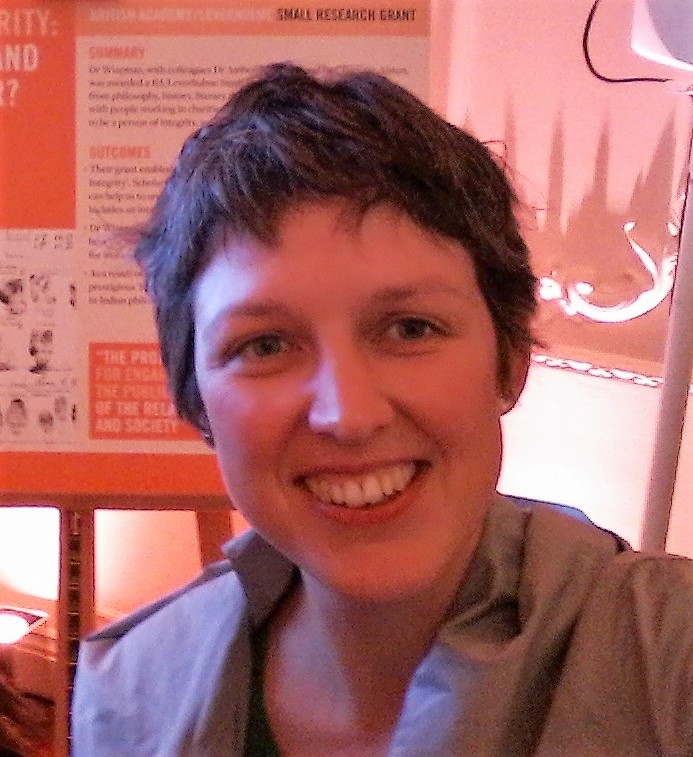 Dr
Rachael
Wiseman
Senior Lecturer
Philosophy
About
Personal Statement
I work at the intersection of philosophy of mind, action and ethics and have published mainly on the work of G. E. M. Anscombe and Ludwig Wittgenstein.

I am currently working on an AHRC-funded project, Perception, Action and the Genesis of Everyday Ethics (PAGE). The project, with Dr Clare MacCumhaill (Durham) is a study of the lives and philosophy of 'The Quartet' of women philosophers who met at Oxford during WWII: Anscombe, Philippa Foot, Mary Midgley and Iris Murdoch (www.womeninparenthesis.co.uk). As well as studying the philosophy of four wonderfully creative thinkers we want to understand why there are so few women in philosophy and to work out what we might do about it!

The Integrity Project (www.integrityproject.org) looks at the meaning and importance of integrity. I was awarded a British Academy Rising Star Engagement Award (2016-2017) for work with a local arts organisation, Wunderbar (www.wunderbar.org.uk), exploring artistic integrity and arts fundraising.

Before joining the department at Liverpool, I studied at UCL and York and was an Addison Wheeler Research Fellow at Durham.

I would be delighted to hear from potential PhD students interested in the work of any member of The Quartet; in Wittgenstein's later philosophy; or in philosophy of mind and action more broadly.