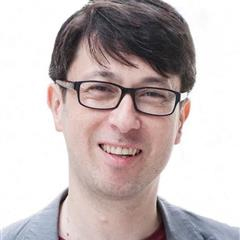 Dr
Lee
Tsang
BA (Hons), MMus, PhD, PG Cert (EPD), FHEA
Lecturer in Classical Music Performance, Head of Classical Music Performance
Music
Research
Research Overview
Over the coming year, I will be continuing to work with my collaborators on new musical works and albums. My role will focus particularly on the development of poetic narratives and their relationship to musical timbre in jazz-classical crossover composition and performance.

I will also be joined later this year by Honorary Visiting Scholar Xue Shu, a specialist educator in yangqin performance. Together we will explore the practicalities of developing a new digital hybrid instrument that will enable yangqin players to access and experiment with sonorities of China's ancient past. Ultimately, this will lead to a practical exploration of the creative agency of instrument invention on compositional outcomes, and is expected to lead to new musical works associated with Zeng heritage.
Innovating the Cusp: Poetic Narratives for Musical Timbre in Fluid Compositional and Performance Processes
Practice-as-Research projects in collaboration with Canadian pianist and composer David Braid and composer Philippe Côté
New Resonances: Sounds and Stories for Zeng Heritage
Musically-relevant Zeng studies considered from a diasporic perspective, including new instrument design for hybrid sonorities
Sinfonia UK Collective: Leginska Archive
Conductor, pianist and composer Ethel Leginska in documents, photographs, compositions, and performances.