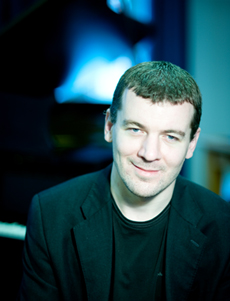 Dr
Giles
Hooper
BA, MA, PhD
Senior Lecturer in Music
Music
Research
Music in Videogames
The role of music in videogames, in particular how it contributes to action, story-telling and immersion. Have recently published, and given presentations, on the role of music in videogame cut-scenes.

Music in Film
The role of music in film, in particular how it contributes to issues such as narrative, character-development, and emotional affect. At present, the music of John Williams is both a central component of teaching and research in this area. Currently working on a monograph (sole-authored book) on the Film Music of John Williams.
Critical theory and aesthetics
Interdisciplinary and multidisciplinary approaches to both classical and popular music with a focus on the twentieth and twenty-first centuries. Critical theory, aesthetics and philosophy. Adorno. Disciplinary issues and musicological discourse. Modernism and postmodernism.
Research Grants
Music Repertoire and value: popular concerts at the Hallé
ARTS AND HUMANITIES RESEARCH COUNCIL (AHRC)
February 2013 - May 2013
Research Collaborations
Professor Allan Moore
External
: The University of Surrey
Invited to be member of a bi-lingual project, European Dialogues in Musicology, involving six UK-based and six Italy-based musicologists.