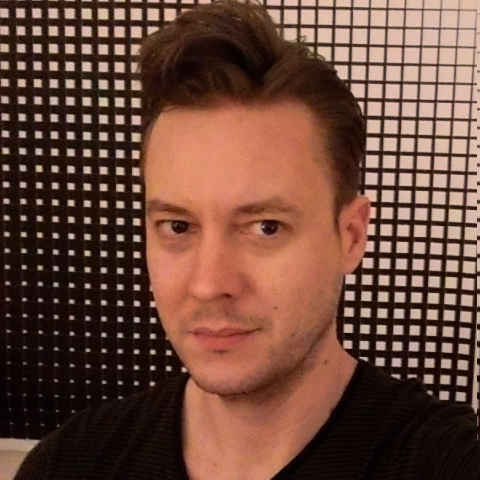 Dr
Ben
Hackbarth
Head of Composition
Music
About
Personal Statement
Ben is a composer, music technologist, and the Head of Composition at the University of Liverpool. He writes music for instruments and electronic sound characterized by noisy instrumental textures and formal structures based on sonic phenomena. His musical practice was profoundly shaped by early career residences at IRCAM/Centre Pompidou, Cité des Arts, Centre Internationale de Récollets, and Akademie Schloss Solitude as well as his postgraduate studies at the University of California San Diego with Roger Reynolds and Chaya Czernowin.

Ben is the director of the Interdisciplinary Centre for Composition and Technology where he creates new tools to help music practitioners comprehend, explore, model, and creatively manipulate digital resources. His co-authored open source computer music program AudioGuide is used by a variety of sonic artists around the world to make music with large sound databases.

Recent ensemble pieces include Volleys of Light and Shadow and Lockstep Variations as well as his liquid study series: Liquid Study no 1 (string quartet), Liquid Study no 2 (piano), Liquid Study no 3 (cello). He is presently working on a new commission for the percussion trio Line Upon Line.

Notable performances include those by the Arditti String Quartet, Ensemble InterContemporain, the New York New Music Ensemble, the L.A. Percussion Quartet, the Collage New Music Ensemble, Ensemble Orchestral Contemporain, Ensemble SurPlus, the Riot Ensemble, and the Wet Ink Ensemble. His work has been presented in venues such as Cité de la Musique, Akademie Schloss Solitude, the MATA festival, SIGGRAPH, the Florida Electro-acoustic Music Festival, the Santa Fe Chamber Music Festival, the Ingenuity Festival, E-Werk, the Pelt Gallery, the San Diego Museum of Art, the Los Angeles Municipal Art Gallery, the Roulette Concert Space and Espace de Projection at IRCAM. Ben's music can be heard on CD releases by the Carrier Records and EMF labels.
Prizes or Honours
Composer in Production (IRCAM/Centre Pompidou, 2013)
Artist in Residence (Cité Internationale des Arts, 2010)