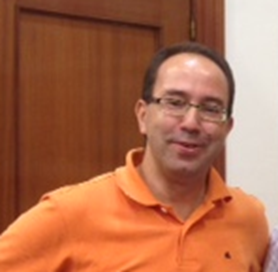 Professor
Abderrahim
Taamouti
PhD
Professor and Chair in Applied Econometrics
Economics
Professional Activities
Summary
Associate Editor of Journal of the Royal Statistical Society Series A
Editorial Board Member of Journal of Risk and Financial Management
Elected member of the Econometric Society Regional Standing Committee
Director of Econometrics and Big Data centre, Liverpool Management School, 2022-present.

Honors, Fellowships, and Awards:

Panelist for PASRC Career Development Webinar Series, January 7, 2022:
Thematic Guest Resource Person with AERC, January 1, 2022 to December 31, 2024.
Outstanding Referee Award from Journal of Empirical Finance, 2015.
Keynote Speaker, 15th IWH-CIREQ Macroeconometric Workshop, December 2014.
Keynote Speaker, Lille Research Workshop on Statistics and Econometrics, May 19, 2017, Lille.
Juan de la Cierva Fellowship, Spanish Ministry for Science and Innovation, 2010-2013.
Program Chair of 2019 Edition of African Econometric Society Meeting, Rabat, July 11-13, 2019.

Some Research Grants where I am involved:

Interdisciplinary research grants

SDG Education and Global Citizenship in Qatar: Enhancing Qatar's Nested Power in the Global Arena. Total grant $2.5M in partnership with State University of New York University, Carnegie Mellon University, Strathclyde University, the United Nations as well as two universities in Qatar (QU & HBKU). 2021-2025.

World Innovation Summit for Education (WISE), Qatar Foundation, 2018-2019.

Other grants

Two ESRC Doctoral Scholarships (two on the same year). Year 2016.

"Forecasting Risk: Realized Quantile Approach", AXA Research Fund, Doctoral Sponshorship: (PhD dissertation Advisor), 2011-2014.

Spanish Secretaria de Investigacion y Desarrollo, Grant ECO2013, 46395, "Econometric Methods for non-linear Economies with Persistence and Volatility", 2014-2017.

Spanish Ministry for Science and Education, Grant #SEJ2007-63098, "Persistence, Asymmetries and Risk in Economic Models: A Type Threshold Economy ", 2007-2010.

Spanish Ministry for Science and Education, Grant #ECO2010-19357, "Persistence and Non-Linearities in Economics: A Threshold Economy ", 2011-2013.