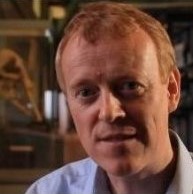 Dr
Michael
Berenbrink
Ph.D.
Senior Lecturer
Evolution, Ecology & Behaviour
Research
Research Interest 1
I am interested in the diversity of physiological mechanisms that animals employ in different environments or with different life-styles. The focus of my work is on the respiratory system of vertebrates, particularly the evolution of blood oxygen and carbon dioxide transport mechanisms and haemoglobin function.

Research Grants
7th International Congress of Comparative Physiology and Biochemistry - ICCPB
ROYAL SOCIETY (CHARITABLE)
August 2007
Evolution of stress activated Na+, K+, Cl- cotransport in bird red blood cells.
BIOTECHNOLOGY & BIOLOGICAL SCIENCE RESEARCH COUNCIL
March 2006 - May 2009
Temperature sensitivity of oxygen transport in Atlantic cod
CENTRE FOR ENVIRONMENT, FISHERIES & AQUACULTURE SCIENCE (CEFAS) (UK)
October 2011 - September 2015
Historical reconstructions of evolving physiological complexity
ROYAL SOCIETY (CHARITABLE)
September 2006
Convergent Evolution of Integrated Systems: Vertebrate Haemoglobins, their Intracellular Environment and Whole Animal Function.
BIOTECHNOLOGY & BIOLOGICAL SCIENCE RESEARCH COUNCIL
February 2003 - February 2006
Research Collaborations
Dr. Colin Brauner
External
: University of British Columbia, Vancouver, Canada
Gas exchange and transport in blood of primitive fishes
Prof. Tobias Wang
External
: University of Aarhus, Denmark
Comparative physiology of reptilian and avian red blood cells.
Developement of a DNA based marker to distinguish haemoglobin genotypes in Atlantic cod from fresh and historical material in museum or other collections to assess effects of global warming on population differences in cod stocks
Electron microscopic analysis of haemoglobin polymeristaion in fishes
Prof. Pat Walsh
External
: University of Miami
Red blood cell physiology of subtropic marine and freshwater fish species
Andrew R. Cossins
Internal
Applying analytical methods from Evolutionary Biology to Comparative Animal Physiology. Evolution of delta-9 desaturases in vertebrates. Analysis of myoglobin function in non-muscle tissues. Fate of target genes after whole genome duplication events.
Prof. Mikko Nikinmaa
External
: University of Turku
Mechanism of sensing molecular oxygen in fish red blood cells and regulation of oxygen-sensitive membrane ion transport

Prof. Norbert Heisler
External
: Humboldt University Berlin, Germany
Mechanism of sensing molecular oxygen in fish red blood cells and regulation of oxygen-sensitive membrane ion transport