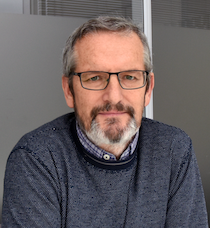 Professor
Matthew
Baylis
BA (Oxon). D.Phil. (Oxon)
Oxenhale Chair of Veterinary Epidemiology
Livestock & One Health
Professional Activities
Summary
Professional bodies, Expert groups etc (2015-present)

2018 Invited delegate, Global Burden of Animal Disease workshop, Paris, March 2018
2018 Invited participant, Salzburg Global Seminar on Targeting Interdisciplinary Research to Meet the Sustainable Development Goals. Salzburg, March 2018
2017 Invited participant & plenary speaker, ECDC Expert consultation in One Health Preparedness. Stockholm, 11-12 Dec 2017.
2017 Invited participant & speaker on climate change, 40th European Commission on Agriculture, Budapest, 27-28 September (invited by Defra).
2017 Invited participant, BBSRC Animal and Plant Health Challenge meeting, London 6-7 July
2017 Chair, HCERES panel to assess VITROME research unit, Marseille, France.
2016 MRC GCRF panel member
2016 - Steering group member, Small Animal Veterinary Surveillance Network (SAVSNET)
2016 Contributor to Defra report on Zika: Predicted establishment of Aedes sp. in the UK; in response to request by Oliver Letwin MP.
2016 Contributor to Defra report: Risk assessment for Bluetongue Virus (BTV-8): risk assessment of entry into the United Kingdom. Qualitative risk assessment. Defra. February 2016.
2015 Led on workshop (Spatial and Temporal Methods in the Population Health Sciences), 14th ISVEE, Merida, Mexico. November 2015.
2015 Member of UK US Researchers and Funders workshop (USDA-NIFA, BBSRC, UKRO, UKSciN-Houston, University of Maryland). Washington, June 2015
2015 Contributing author on Adaptation Sub-Committee's Climate Change Risk Assessment Evidence report: Chapter 5: People and the Built Environment) and Chapter 7: Global Security

Public engagement (2015 - present)

2017 R School - 8 week course in R delivered at local secondary school
2017 From cows to cannibals: a history of prion diseases: Philosophy in the Pub, Southport, January 2017
2016 Zika: Speaker at Wirral School, March 2016
2016 Short history of prions: Speaker at Infectious Science in the Pub event, Liverpool, March 2016

Invited talks (2015 - present)

2017 Plenary talk, Vectors, Pathogens and Diseases. Keystone conference, Durban SA, Sept 2017
2017 Departmental seminar, The Pirbright Institute (March)
2017 Invited talk, Edinburgh University One Health society (March)
2017 Invited talk, Leeds Students for Global Health and the Infectious Diseases society, School of Medicine, University of Leeds (Feb)
2017 Keynote talk on Zika, modelling symposium, APHA, Jan 2017
2016 Invited talk at Federation of Infection Societies, Edinburgh, November 2016
2016 Invited talk at International Congress of Entomology, Florida, September 2016
2016 Invited talk at Bluetongue Control workshop, University of Lancaster. August 2016.
2016 Invited talk on Zika at British Society of Microbial Technology symposium. Colindale, May 2016
2016 Invited talk, Climate change session, Microbiology Society Annual meeting, Liverpool, March 2016
2015 Invited talk, EFSA 2nd Scientific Conference, "Shaping the future of food safety, together". Milan, October 2015.
2015 Invited talk, University of Westminster, London, October 2015.
2015 Invited speaker, Climate Change and Human Health, CosmoCaixa Foundation and New York Academy of Science. Barcelona, May 2015.
2015 Invited speaker, British Society of Parasitology Spring meeting, Liverpool, April 2015.
2015 Invited speaker, Forecasting the future: emerging diseases in a changing climate. British Small Animal Veterinary Association (BSAVA) Congress, Birmingham, April 2015.
2015 Invited speaker, Japanese encephalitis in Asia ISNTD Bites 2015, International Society of NTDs. London, March 15
2015 Invited lecture, Modelling spread of VBDs of livestock, John Innes Centre, Norwich, March 2015.

Internal Administrative or Committee Roles
Chair of Global Challenges Strategy Group, University of Liverpool (2019 - present)
Research Strategy Lead, Institute of Infection and Global Health (2015 - 2019)