ARION2 breaks British land speed records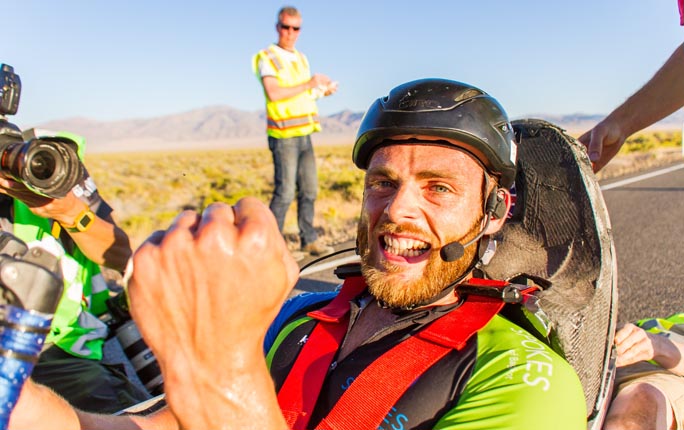 A team of Engineering students who designed and built the aerodynamic recumbent bike, ARION2, have broken both the men's and women's British Land Speed Record.
The University Velocipede Team had already broken the men's British land speed record in 2015 with an earlier version of the bike, ARION1. The team are primarily sponsored by Rathbone Investment Management and supported by the Friends of the University of Liverpool along with a number of industrial partners.
Ken Buckley and Yasmin Tredell, riders with the ULV Team, broke the British land speed records at the World Human Powered Speed Challenge which took place this September at Battle Mountain in the Nevada desert.
The award means Yasmin is now the second fastest woman in the world, and the fastest British woman, having achieved a speed of 71.05mph smashing the previous British record of 42.5mph.
Read the full story here.