Scholarship students meet Dr Matt Taylor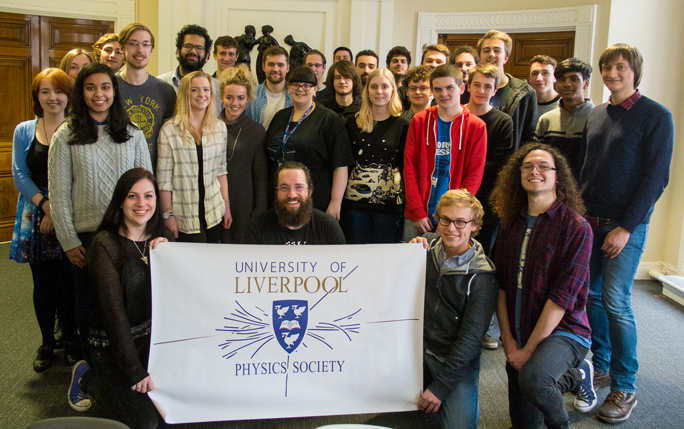 Scholarship recipients were recently given the opportunity to hear about the Rosetta Space Mission from one of the leading scientists on the project.
Dr Taylor (MPhys Physics 1997) is a University of Liverpool alumni and an astrophysicist best known for his involvement in the landing of Philae lander spacecraft on Comet 67P/Churyumov-Gerasimenko. In an exclusive Q&A session for the University of Liverpool's Physics Society, students were able to meet Dr Taylor and ask about his involvement in the mission so far.
Adam Dad is a first year Astrophysics student and a recipient of an undergraduate scholarship. He said of the experience: "It was so interesting to meet Matt. I really enjoyed seeing someone who was a student at our university working on something that is so inspiring and motivational."