Alumni and Friends Fund grant 2021-22: Your impact one year on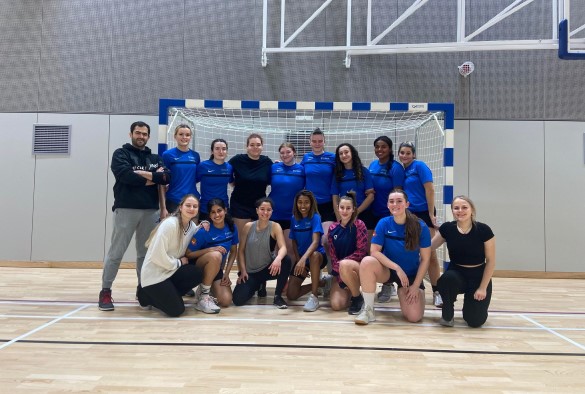 As another year comes to an end, we reflect on the impact the generosity of alumni and friends has had on Liverpool students.
Last academic year, the Alumni and Friends Fund grant was awarded to nine projects which met a variety of different needs within our student community. The impact of receiving the grant is still visible today, one year on, in the words of the students and staff who have benefited from the kindness of Liverpool's supporter community.
Liverpool Women's Handball Team
Liverpool Foxes Cheerleading team
Liverpool Veterinary Anatomy Society
LASER*(Liverpool Association For Space and Engineering Research)
*Formerly known as Scouser Space Society
EARTH
The Alumni and Friends Fund grant wouldn't be possible without your support. Your generosity not only provides crucial support to students in crisis through the provision of hardship funding and bursaries, but it also increases the opportunities available to students where they can pursue their passions and explore their interests without barriers. On behalf of this year's recipients, thank you!
To find out how you can provide support to Liverpool students, please visit the Student Fund webpage.