Student stories: Bethany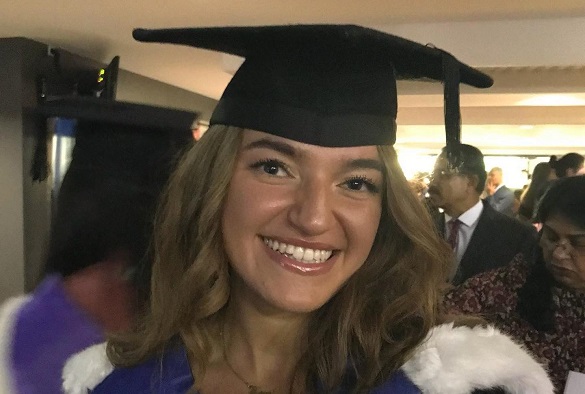 Through our Student Fund, we are making sure that students of every background can come to Liverpool and make the most of their time here – so they can go out into the world and make a difference. From providing emergency grants in times of unexpected financial hardship to bursaries that ensure income doesn't affect opportunity, your support is changing lives. Read on to hear about what your support has meant to psychology graduate, Bethany.
"I was extremely fortunate to receive a bursary from the University in my first year. This eased my financial anxiety, as it meant I did not have to work during term time in my first year. Instead, I could rely on working in my part-time job at home during the holidays, and use the fund to assist with my halls of residence rent payments."
Without access to the Student Fund, life at Liverpool might have looked very different for Bethany: "I would have had to work two jobs to pay my rent. This would not have allowed me to immerse myself fully in my studies and focus on settling into an exciting new city, which I was immensely grateful for. My time at the University of Liverpool was one filled with unreal opportunities, great friends, countless memories, and an inspiring academic environment."
In the context of the cost of living crisis, Bethany thinks things will only get harder for students today: "I think that rising prices of essentials coupled with soaring rent will particularly impact student mental health. During the first year of university, a time paired with nerve-wracking transitions to a new city and new environment, budgeting to meet the new rising cost of living is a tough demand."
Bethany would like to say a huge thank you for the generous support of alumni and friends: "My time at Liverpool has been invaluable. The skills, friends, and opportunities available at the University are so precious that every student deserves an equal chance to access them. This funding can really be the saving grace for many of us."
To find out more about the Student Fund and how you can support students, like Bethany, visit our webpage.