Pamela Kessel's gift to remember loved ones at Ness Botanic Gardens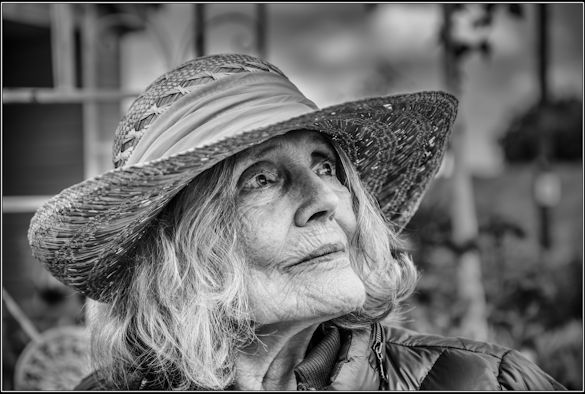 With its captivating history, charming gardens and breath-taking panoramic vista, it's no wonder that Ness Botanic Gardens is close to the hearts of its visitors and Members. These beautiful gardens have been cared for and cultivated for over 100 years by its volunteers, staff and supporters whose dedication and hard work have enhanced the experience for its many visitors and Members.
Today, we celebrate the beautiful life of Pamela Kessel who would often travel from her home in Stockport to visit Ness Botanic Gardens, stopping only when Alzheimer's prevented her driving during her 80's. Latterly, Pamela moved to be near to her son David in York and then moved to Edinburgh to be close to her daughter Joanna. It was here that she sadly passed away in January 2021.
Pamela's daughter Joanna said: "Mum used to love to visit Ness and other gardens, often taking a friend until well into her eighties, when she stopped driving. The gardens were a source of great joy in her life."
Despite her illness, Pamela would find great joy and solace from gardens, plants and wildlife. Such emotions are depicted in the photograph of Pamela taken by her son David, which he said: "…captures her fragile, aged beauty and her enjoyment at sitting outside in the warm, fresh air and sunlight surrounded by nature."
Pamela Kessel generously remembered Ness Botanic Gardens in her Will, a gift we are truly privileged to have received. To show our appreciation and to remember Pamela, plans are in place to commission a bespoke leather-bound book of condolence, which will be placed proudly on display in the visitors centre at Ness later in the year. This extraordinary book will be a constant reminder of Pamela's kindness and provide a way for families to remember their loved ones at Ness Botanic Gardens.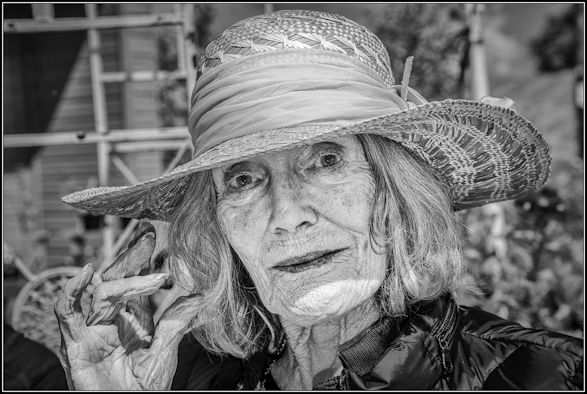 If you are inspired to find out how you can remember a loved on at the gardens or are considering remembering Ness Botanic Gardens in your Will, please contact Carolyn Jones at carolyn.jones@liverpool.ac.uk.
Together, we can plant seeds of inspiration for the future at Ness Botanic Gardens.