Our beloved friend, Barbara May Statham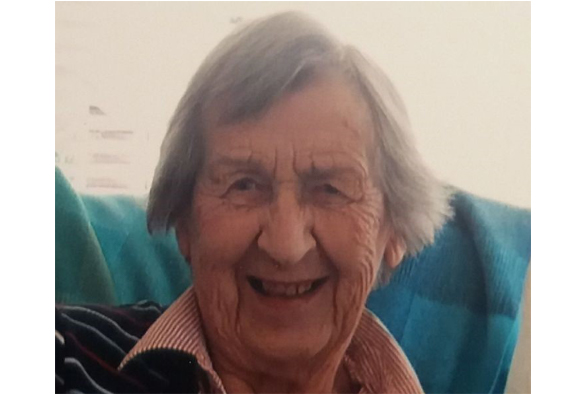 The University of Liverpool is honoured to have the support of its many friends, who have contributed over the years to help fund countless crucial research initiatives, capital projects and University campaigns.  To each and every one of you, who have supported us, thank you so very much.
Long-standing and valued friend of the University, Barbara May Statham, sadly passed away earlier this year, aged 101. Barbara supported the English Department and its students for 25 years, and established awards in the department, named in loving memory of her first husband, Alan Price.
Alan left school aged 15 without any formal qualifications. Eventually, he came to study English at the University of Liverpool as a mature student, having won a scholarship of £50. He graduated with a First-Class Honours degree in English and went on to be a prolific critic and scholar who taught English until his death, aged only 49 years. In addition to teaching he became a Visiting Professor in the USA, Germany, Romania and Egypt. He also wrote scripts and many programmes for BBC Schools nationally. Teaching English and helping others was the mark of Alan's life, in spite of his own lack of money at the beginning. Wanting to carry her husband's kindness forward, along with his achievements and passion for teaching, Barbara decided to support other mature students of English, who had an ambition to teach the subject themselves.
Over the years the Alan Price Memorial Scholarship has given financial support to countless mature students. These awards subsidised living and travel costs, as well as book-purchases, enabling these mature scholars to continue their learning.
Recently, Barbara's support for English at the University developed into a fully-fledged teaching post: the Alan Frederick Price Memorial Postdoctoral Teaching Fellowship in English Literature. The aim of this Fellowship is to give a graduated doctoral scholar at the start of their teaching career, a firm foot on the ladder to success.
This prestigious Fellowship has been realised through Barbara's wish to commemorate the life and achievements of her husband, and her determination to help others as Alan was once helped, as a mature student eager to study English at the University, before embarking himself on a long and successful career in teaching.
Barbara left a wonderful legacy to the University, through her kindness and generosity, and ultimately remembering the University in her Will. The fellowship she began when she was alive will continue honouring her memory: a person of remarkable abilities and unique qualities, who quite literally, made good things happen for others. Her gift will ensure this vital support is continued after her death.
Are you inspired to give in memory of a loved one, or considering remembering the University of Liverpool in your Will?
Together we can make brilliant things happen.
For more information email: carolyn.jones@liverpool.ac.uk or get in touch via our contact form.