A gift in memory of Emeritus Professor Leslie Green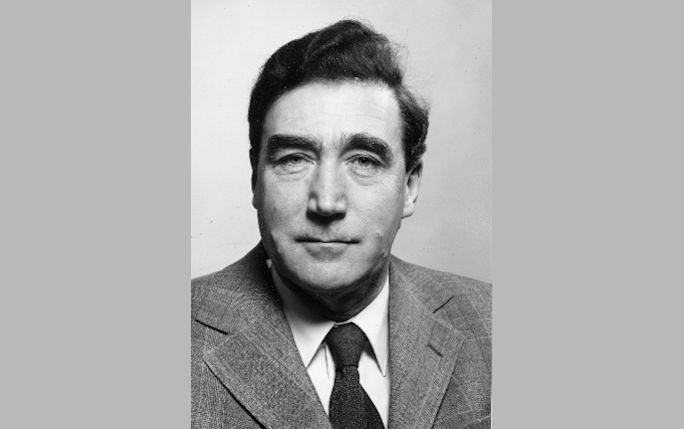 Every student deserves the opportunity to thrive and succeed at the University of Liverpool. By enhancing their welfare and their experiences, more students will have the opportunity to have impactful experiences which will help influence their future. This subject matter is a passion of alumnus Dr Charlie Devlin (MPhys 2017, PhD Physics 2021) who has always been a huge advocator of student wellbeing and volunteering. Through his committee membership experiences Dr Devlin gained valuable insight into the problems faced by PhD students, and it became apparent that there was a common feeling of isolation and loneliness across the faculties of Engineering and Sciences at the University.
In 2019, Dr Devlin joined forces with the University's Postgraduate Society, a group of PhD students from across the Departments of Mathematical Sciences who aim to provide an open, friendly and welcoming community for students. Dr Devlin helped organise social events for student members, as well as keeping members connected during the COVID-19 lockdown. At the end of their first year of running, the society celebrated their success when they were awarded 'Biggest Impact on the University' by the Liverpool Guild of Students.
In addition to Dr Devlin's dedicated committee work, his enthusiasm for outreach has motivated him to work with many postgraduate members of the department to use their skills and expertise to inspire a new generation of scientists.
Through a gift to the University's Department of Physics in memory of the late Emeritus Professor Leslie Green CBE, a prize has been initiated by his family in recognition of their late father. Professor Green was a Chair of Experimental Nuclear Physics at Liverpool, the founder of the Van der Graaf Laboratory, and a former Head of Department. A celebration of his life and work can be found here.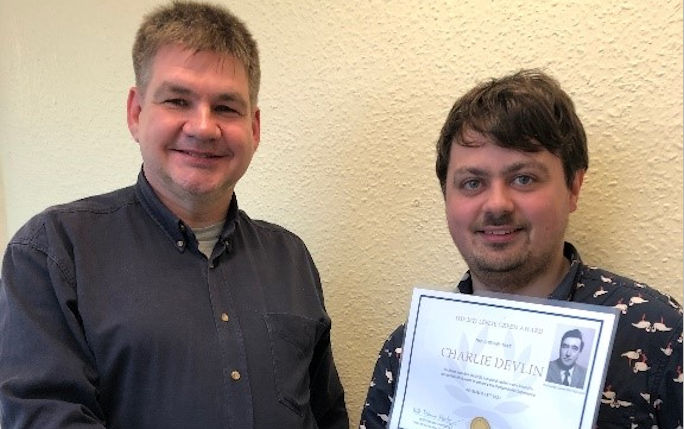 The Department of Physics were delighted to announce the inaugural winner of the 2021 Leslie Green Prize was Dr Charlie Devlin (pictured above on the right, with Professor Rodi Herzberg).
Thanks to the Green family's generosity, they have enhanced the student experience whilst honouring the memory of their father. Dr Devlin certainly is a most fitting awardee; he now works as a University teacher in the Department of Mathematics and continues his work in improving the postgraduate student experience across the University.
A gift in memory is a unique and wonderful way to pay tribute to a loved one whist supporting vital fundraising opportunities at the University of Liverpool.
Are you inspired to give in memory of a loved one?
For more information email: carolyn.jones@liverpool.ac.uk or get in touch via our contact form, and we'll get back to you as soon as we can.