Miyoshi's story: "Thank you for showing me the true meaning of community"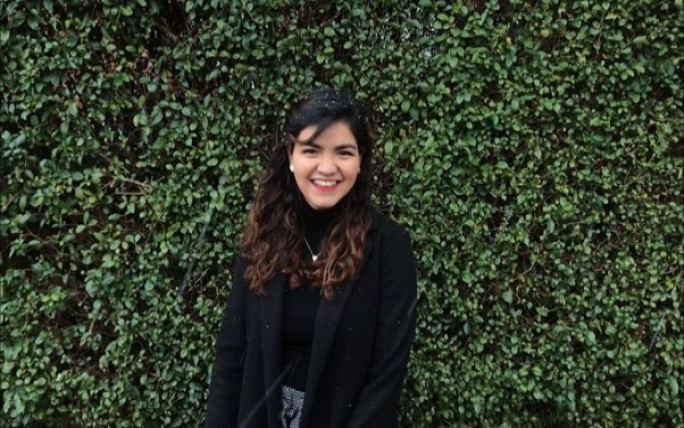 Miyoshi Tamashiro (BA Hons Marketing 2021) was one of the hundreds of students who faced unexpected financial hardship during the pandemic. Thanks to the support of alumni and friends Miyoshi received a hardship grant which allowed her to continue her studies and graduate this summer. Miyoshi shared what receiving the grant meant for her:
"My experience at the University of Liverpool was full of great memories and learnings; definitely an unusual experience as half of it was online due to the pandemic. However, it only taught me to be more resilient and creative…my peers and I found different ways to get the university experience that we were expected to get from our own bedrooms. Some opened their own businesses, some took care of their loved ones, some volunteered, some shared their emotions through art, and some reminded the world to smile every once in a while. I thank Liverpool for putting all these people on my path, both lecturers and peers, as they all made me the person I have become.
At the beginning of the pandemic, my dad suffered from a big financial loss which made it almost impossible for me to keep living my life in Liverpool. COVID cases were rising, and travel restrictions were starting to take place, however, there were too many costs my family had to cover before even considering bringing me back home to support one another through lockdown.
Thanks to the support I received from supporters of the University, I was able to pay some of my basic living costs in the UK, such as rent, which took a lot of weight off my family's shoulders and I could continue living in the UK and finish my degree at the University of Liverpool.
Without this fund, I wouldn't have been able to meet some of the financial deadlines I had, so I deeply appreciate every person that was behind this process. I was able to negotiate with my landlord at the time a payment scheme and keep my tenancy agreement. This support not only helped me financially but also helped me to grow as a person. It showed me that the University of Liverpool has members that support one another in any circumstances, it taught me to offer my support to others as it can end up making a massive difference for them, and it helped me finish my degree and start that global career in marketing that I had been working towards for the past years.
To a student, this could be a deal-breaking situation. As an international student, there are financial costs that are beyond your control (student visas, international tuition fees, longer accommodation contracts, storage, flights back home, exchange rates, working restrictions) and sometimes our families risk more than they should for a chance to give us better opportunities. Unfortunately, external factors tend to interfere with life and one missed payment deadline could jeopardise all that has been worked for. Every little helps and a few pounds can be the deciding factor on whether a student can continue their studies.
Thank you for showing me the true meaning of community. Thanks to your kind actions I can see that the alumni community at the University of Liverpool goes far beyond a newsletter, it is a network of people around the world who are there to keep the members of the community strong and elevate the spirit amongst everyone."
Your gift counts
Every gift, big or small, can make a real difference in the life of a Liverpool student. When you support the Student Experience Fund, you are helping to provide support through scholarships and hardship funding to exceptional individuals. Individuals who may otherwise face deferring their studies or may not have the chance of university education at all.
To support students like Miyoshi, please click here.