Supporting the Future of Research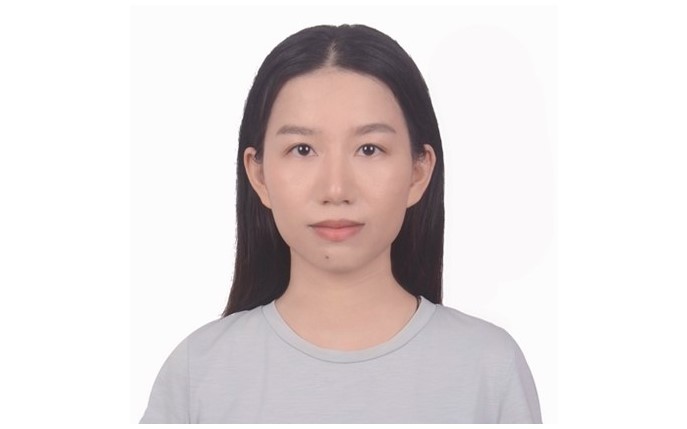 Every year a number of academically outstanding undergraduate and postgraduate students from Hong Kong are awarded a University of Liverpool Graduate Association Hong Kong scholarship. The scholarships were established in 1997 by the University's largest and most active alumni association to promote educational exchange and academic research between the University of Liverpool and residents of Hong Kong.
We caught up with Fan Deng, a first-year PhD candidate in Mathematics and one of the latest scholars to be awarded this prestigious scholarship.
Why did you choose to study at the University of Liverpool?
My best friend once studied at the University of Liverpool for PhD when I was working in China. When we chatted online, she shared with me her fulfilling academic life, her energetic companions, and amazing teachers; she shared the videos of the magnificent Liverpool Museum and Cathedral, greedy seagulls in the dock and the triumph of the 2019 UEFA Champions League. All these hold a strong attraction to me. The more I got to know Liverpool, the more I wanted to study and live here. After three years of being a teacher in a middle school I decided to study overseas and I applied for Liverpool immediately. Life here is even better than I have ever expected. In. my heart, Liverpool deserves to be the most peaceful and welcoming city in England. I settled down in no time after I landed.
What are your career aims?
Most of my family is engaged in education. When I was young, I always watched my relatives working at their desks and preparing for lectures, which attracted me. Since then, I have kept wondering how exciting it would be to prepare and give lectures to students and imagine becoming a teacher or even a university lecturer. As I grew up, my enthusiasm for education also grew. After graduating from university, I took no hesitation to become a middle school teacher. Three years of working gave me a better understanding of education and helped me realize that I still have a lot to learn. I decided to embark on a new journey to enrich myself, look forward to higher academic achievement. So here I am. I hope the four-year PhD studying at the University of Liverpool will improve my skills and knowledge base, and build confidence so I can apply for a researcher job in higher education.
What difference has the scholarship made to you?
The scholarship is a huge encouragement to me. It stimulates me to keep learning and sharing the knowledge of mathematics as a researcher. It lightens my financial burden and provides better conditions for my research. I am honoured to win this scholarship. Before all else, I would like to express my deep appreciation to the Hong Kong Graduate Association for the generous support, and vast gratitude toward the whole scholarship jury. I'm much obliged to my former supervisor Dr Yi Zhang for his patient guidance last year, without him, I wouldn't have had such a smooth start to my research and this achievement. I also rejoice in the help of my new supervisor Dr Kamila Zychaluk, we start an excellent academic journey. Huge thanks to the University of Liverpool to give me so many opportunities. I will keep working with my research with a grateful heart.