Name a Seat Stories: The personal stories behind the plaques, part eighteen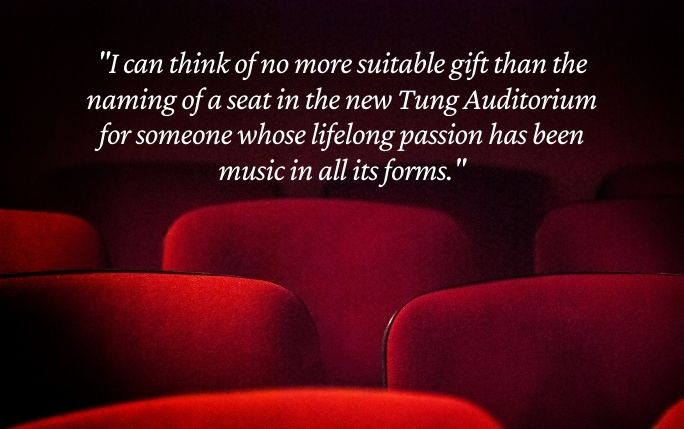 With fewer than 25 seats remaining to be named in The Tung Auditorium, we are delighted to share with you the latest instalment of the Name a Seat story series.
"I completed my studies at the Liverpool Institute of Higher Education in 1985 which was then affiliated to the University of Liverpool. I often studied at the university library to complete my papers where I made friends. Luckily, we have a Hong Kong alumnus who connected me to the University and friends like James, Catherine, Lawrence. The University of Liverpool brought me education, memories, and friends. My daughter, Cecilia Lam also studied Law at the University of Liverpool and graduated in 2016. I am now a Professor of Early Childhood Education in the Caritas Institute of Higher Education. To support the Name a Seat campaign is to extend my hearty thanks to the university for educating both me and my daughter. May God bless the people in the University and the Tung Auditorium." Dr Hazel Lam (BA Education 1985)
_______________________________________________________
"I graduated in 2021. I would like to name a seat in The Tung Auditorium at the heart of our new Yoko Ono Lennon Centre to celebrate this special moment for me." Zhanyu Zhou (LLB 2021)
________________________________________________________
"We are Roger Topping LLB from Watford and Linda Topping (nee Henly) MSc from Warrenpoint Northern Ireland. We met at the Gilbert and Sullivan Society of Liverpool University in 1976 whilst rehearsing The Mikado, performed in 1977 at the Stanley Theatre – part of the 'Old Union' Building. Three years and six shows later we were married and now have two children and one grandchild. Very fond memories of our time on stage in Liverpool have given us a lifelong love of musical theatre and we hope others can find the same enjoyment and fun whilst studying.
Roger loved it so much that he even went on to train as an Opera singer on a post-grad course at the RSAMD in Glasgow (now the Scottish Conservatoire) and had some chorus work with Scottish Opera. Eventually decided life as a professional was not ideal – so continues as an amateur still." Roger Topping (LLB Hons Law 1978) and Linda Topping (MSc Geography 1979).
________________________________________________________
"I am naming this seat for my husband, Mark Houghton. Mark was a technician at the University for over 40 years until his retirement in July 2020. Whilst at the University and since his retirement, he has both taught and composed for the classical guitar; is a first prize winner in two international competitions for composition and with over 100 published works to date.
I can think of no more suitable gift than the naming of a seat in the new Tung Auditorium for someone whose lifelong passion has been music in all its forms." Paula Houghton (Research and Finance Team Lead, School of Environmental Sciences at the University of Liverpool)
______________________________________________________
"I am a Liverpool University veterinary graduate from 1960. I joined the staff as a lecturer in veterinary anaesthesia in 1962. In 2001 I retired as a Professor of veterinary anaesthesia. I was Dean of the Faculty of Veterinary science 1987-1991 and President of the Royal College of Veterinary surgeons from 1996-1997." Professor Ronal Jones FRCVS OBE (BVSc Veterinary Science 1960, MVSc Veterinary Science 1973)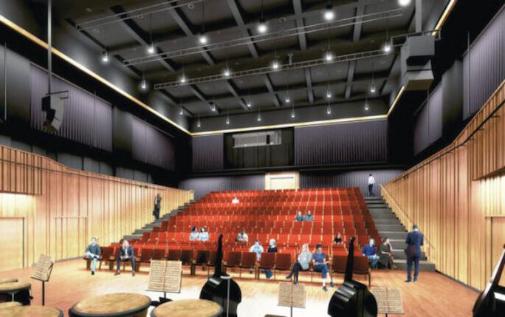 To name one of the final 25 seats, visit our dedicated webpage. If you would like to share your story, please email: giving@liverpool.ac.uk
We've saved you a seat...now put your name on it