Name a Seat Stories: The personal stories behind the plaques, part sixteen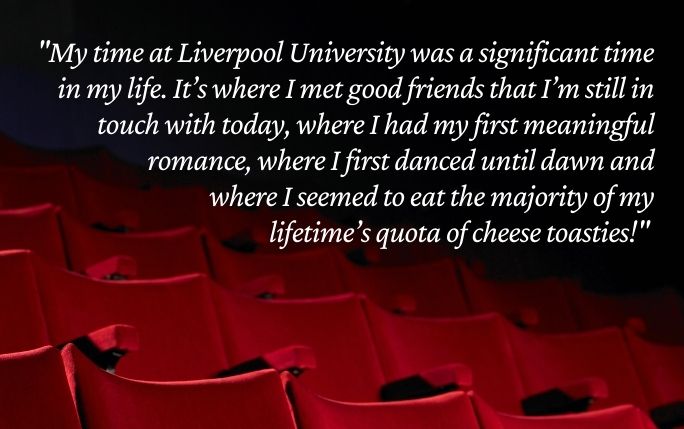 The Yoko Ono Lennon Centre will be the home of The Tung Auditorium and the stories behind each of the 400 seats are at the heart of the Centre. Read another extraordinary instalment of our Name a Seat stories below.
"I was as in awe of my friend Daphne, and think of her in these words of Shakespeare, "though she be but little she is fierce". Her energy and sheer strength of will left me happily in her slipstream. Born in Ireland her life and career path had been varied; trained in nursing; moved to Jersey; raised a family; worked in sports journalism; as a squash umpire; inaugurated an annual charity run; trained in TEFL which took her to China with VSO. Her goal in undertaking the MPH at the University of Liverpool at the age of 50 was to develop knowledge and skills to better work in developing countries on health programmes, policy development and research. She cared little for possessions and pared her life to a minimum to fund the course. I remember accompanying her to a prestigious jeweller to buy a ring, not intended for show but, ever the realist, she thought she might need a bargaining piece in perilous places and times.
Her first post-graduate role was in Rwanda where her strength of will and purpose was severely tested. Subsequent roles were less traumatic but also challenging. Her untimely death in a plane crash in 2000 was whilst travelling to take up a post with a voluntary organisation to work in Uganda. She had been preparing to settle in England and had bought a property with barely time to unpack before her last journey. I feel blessed to have known her, looked forward to her letters and her visits between travels. She helped me when my dissertation deadline loomed, and my dreadful word processing skills caused the disappearance of chunks of text; reignited my love of theatre with an impromptu trip to Stratford; encouraged my singing and nudged me to greater self-confidence. Twenty years on I miss her still for she was a friend with whom one would wish to grow old. I would like her name to be remembered at the place she chose to start her third life." Maria Cody (Master of Public Health 1995)
_______________________________________________________
"My time at Liverpool University was a significant time in my life. It's where I met good friends that I'm still in touch with today, where I had my first meaningful romance, where I first danced until dawn and where I seemed to eat the majority of my lifetime's quota of cheese toasties!
I loved my course (BA Hons Geography and Landscape Archaeology) and was always appreciative of the passionate lecturers and staff I met along the way. The late Professor Christopher Mee was always a favourite of mine for his in-depth knowledge of Aegean history!
Strangely music at university didn't play such a significant part in my life as it had done up until I went to Liverpool. My choral, oboe and piano music seemed to play second fiddle to the bright lights of a new city at the time! Nevertheless, the foundation that music and stage musicals gave me in my formative years set me on the path to good times at Liverpool. If others can benefit from the enjoyment and camaraderie of music as I have done, then so much the better!" Rachael Barker (BA Hons Geography and Landscape Archaeology 1999)
________________________________________________________
"I name this in memory of my dad, who loved music and passed on this passion to me. From Wagner to Miles Davis, he gave me a solid music education and shaped my own musical tastes. When he was alive, we went to many concerts together and he listened appreciatively to many of the bands and artists who were my passion growing up, always open to expanding his own musical horizons.
He was a child of the sixties and a huge Beatles fan, so it feels fitting to name this seat in his memory in their city." Suzie Thompson, Director of Development and Alumni Relations at the University of Liverpool
______________________________________________________
"I was a student studying Maths at Liverpool from 1964-67. This of course was at the height of the Merseybeat boom, which I had a great time witnessing at first hand. I became a reporter for Guild Gazette, the student newspaper, and started a regular column called POPeye. With my press card, I was able to get to interview all the bands that came to the Mountford Hall and other venues in Liverpool, for my column. Music was, and still is my passion, so naming a seat in the Tung Auditorium seems so fitting. The journalism thing must have been in my genes because my son Richard is now Economics Correspondent of The Guardian." Norman Partington (BSc Maths 1967)
_______________________________________________________
"My late father was passionate about Chopin and I grew up with that composer's music filling the house as my father played. Later, when I was a student at the University, my father and I would go together to the Philharmonic Hall to hear Chopin played. It's so good to honour our relationship by helping others in our lovely city explore and enjoy wonderful music." Susan Quilliam (BA Hons Social Studies 1971)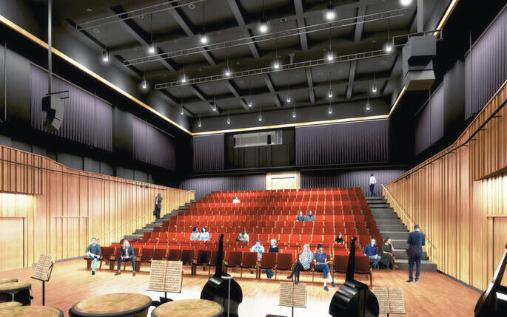 If you would like to be part of this legacy, visit our dedicated webpage. If you would like to share your story, please email: giving@liverpool.ac.uk
We've saved you a seat...now put your name on it