COVID-19 Student Crisis Support Fund: Student stories – Part 2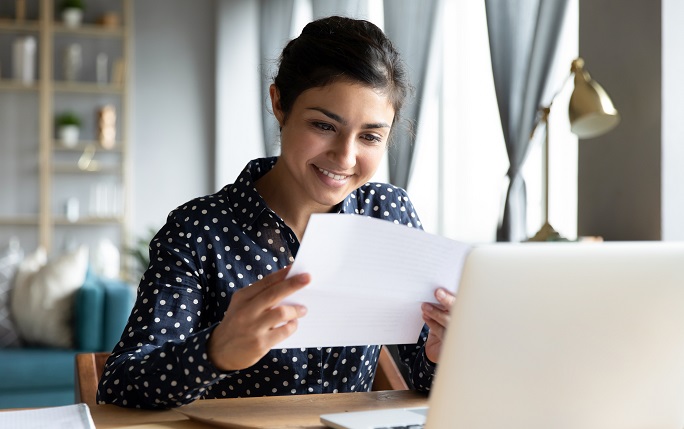 Despite the challenges presented by COVID-19, the University of Liverpool's alumni and supporter community have come together to make a significant impact on the lives of current students. With your support, we have been able to support more than 200 students through our COVID-19 Student Crisis Support Fund. Read on to see what your support has meant to them in Part 2 of our student stories:
"As a BAME international student currently in my final year study, I have lived in the United Kingdom for a few years and have been able to support myself quite well before the lockdown. Since the COVID-19 lockdown, I have not been getting shifts from the agencies I registered with for work which made things very difficult as I am hard-pressed to meet my financial obligations and take care of myself. I could not rely on support from the UK government as international students do not qualify for the home government support. In addition, I have not had access to important software for analyses as well as person-to-person support available in the University. I do not ask for help often, I like to work and earn my keep but the crisis threw me into an unprecedented situation. To put it quite bluntly, I was on the verge of becoming homeless when the fund came.
This fund presented a much-needed respite not just financially, but mentally as well. I paid my rent, bought some decent food and was able to concentrate on my studies. The morning before I got my first response from the crisis support team, I woke up, could not leave my bed and cried when I checked my emails and I had no response from the jobs I had applied for. I prayed for something, anything! Then I got a response from the support team.
To some it may seem like a little, to me it was an anchor that stabilised me through a period of great uncertainty. I cannot emphasis how much it helped me. Thank you very much to the donors and everyone else involved in the support process."
Final year international student


"Following graduation, I was meant to stay in Liverpool for another year to work and gain experience but the current crisis has forced me to move back home in London. I lost my job and this affected my rent, bills and living costs. This was very stressful during the end of semester when coursework and exams were due and approaching. The fund was a big stress reliever as it helped me to cover my summer bill payments. This allowed me to focus on other things and allowed me to carry out the job search without worries. I would like to say a HUGE thank you to the donors of the fund. It has made a huge impact on my situation and helped me to remain happy during this difficult time. Money worries are always a detriment to mental health, so this really played a big part in keeping me sane and with less worry."
Class of 2020 English Literature graduate

"I was living in halls with alcohol misuse disorder when the pandemic hit. Receiving the fund allowed me to leave halls and travel to my girlfriend's parents' house for what was left of the summer. To all those alumni who have given, thank you for taking the time to look back and see what has been given to you. I hope that I am in a financially stable position to give back too. When I receive donations like this it reminds me that I need to take a step back and look at what and where I have come from so that I can give back to those in need in the future."
Foundation year student

On behalf of the University and all of the COVID-19 Student Crisis Support Fund recipients, we are very thankful to all who have supported this campaign. The effects of the pandemic will be felt for many months to come and it is for this reason that as a University we are turning our attention to providing our student community with support and opportunities in the long-term – now and beyond the pandemic.
As we look to the future to expand this support, the Student Experience Fund will continue to provide financial support to students in need, as well focusing on maximising the opportunities available to students. Find out more and support here.