Name a Seat Stories: The personal stories behind the plaques, part fourteen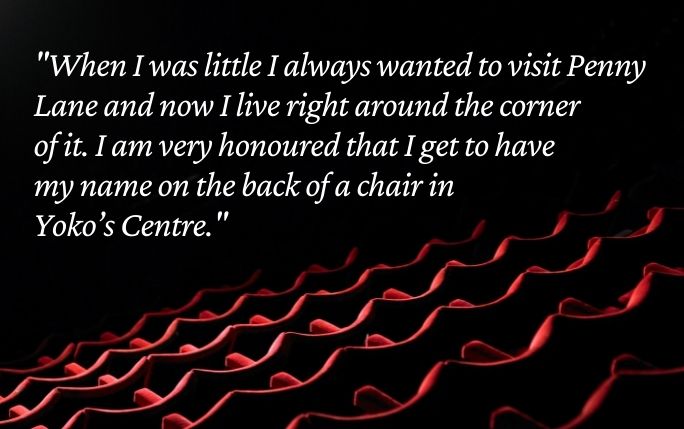 The Yoko Ono Lennon Centre will house the state-of-the-art 400-seat concert hall, The Tung Auditorium, with space for up to a 70-piece orchestra, as well as the impressive state-of-the-art 600-seat Paul Brett Lecture Theatre. Many alumni and friends at the University of Liverpool have chosen to leave their personal mark by naming a seat in The Tung Auditorium. We are delighted to share some of their stories:
"The Pinder family would love to dedicate a seat in The Tung Auditorium to celebrate our rare family name for a number of reasons. One major point being we're at the end of our family tree branch and sadly, there is no one to carry on our contribution to the 'Pinder Legacy', it ends here. Despite that being tinged with an element of sadness, we want to celebrate our lineage of Pinder folk, as we are proud to be Pinders.
A family centred bunch, with big hearts, we remain resolute and have learned to use our 'Pinder Power' to get us through the most difficult of times. We pull together and bolster each other, we always have each other's backs and no member of the family will be allowed to fall - there is always someone close by ready to catch them.
The Pinder family are immensely excited at the prospect of being a part of the Yoko Ono Lennon Centre's Tung Auditorium. We all are passionate about music (not sure any of us can hold a tune but we don't care - we all like to sing). Having our name in situ for perpetuity is a symbol of how strong our family is." Carolyn Jones, Legacy Officer at the University of Liverpool
_______________________________________________________
"My husband and I made this gift to our daughter because she loves music, singing and Liverpool and she feels she has a special connection with John Lennon and Yoko Ono (not only because her birthday is on October 9th). Koralia wrote some more herself in terms of what all this means to her. We love her endlessly of course, I am very proud to be a University of Liverpool employee and wanted to contribute to this great initiative; we all love the city of Liverpool which very quickly felt like home to us. Below are Koralia's own words:
'I started singing on stage when I was only 4, I started performing on stage with the local toddlers/children theatre group when I was 4 again ever since those moments I've dreamt of being a singer. Then after 6 years of living in Harpenden, in the South of England near London, my mum got offered a job at the University of Liverpool in "research and impact communications." And then because I didn't have any theatre dance class or singing my parents found this place called Van Netten Performing Arts which I go to after joining Dovedale Primary School (the same school that John Lennon went to). There I learnt more about him and Yoko Ono. In my school whenever I go to the music room I stare with awe at Yoko's walking piano that she donated to the school. I love where I am currently and I love that you can just walk around the corner and you are on Penny Lane. When I was little I always wanted to visit Penny Lane and now I live right around the corner of it. I am very honoured that I get to have my name on the back of a chair in Yoko's Centre' " Dr Matina Tsalavouta, Head of Strategic Planning and Engagement at the Liverpool Cancer Research Institute
_______________________________________________________
"We owe a great deal to the University. I was one of the first from my comprehensive school in Sussex to attend university in the late 70s. I studied Geography at undergraduate level and was fortunate to have received a scholarship from the university which enabled me to take a Masters in Civic Design. I have gone on to have a long and interesting career in planning and later transport and environment policy, first in London and for most of my career with Manchester City Council (sorry!). I have had involvement in many of the key regeneration projects in the city including the rebuilding of the city centre following the 1996 IRA bomb, the Commonwealth Games and the city's tram system. The university provided the foundation for my career as well as many happy memories
While we didn't meet in Liverpool, my wife of 38 years Julie (nee Parton) also studied there at the same time and we met through mutual friends soon after leaving. Julie has gone on to have a long and rewarding career in social work.
We'd therefore like the seat to be dedicated with thanks to the University from us both." Richard Elliot (MCivic Design 1982) and Julie Elliot (BA Sociology 1979)
_______________________________________________________
"Whilst studying Medicine between 1965 and 1970 I played 'cello in the University Orchestra in the days of Prof Basil Smallman and Dr Denis McCaldin. Regularly attended concerts at the Philharmonic and later sang bass with the Liverpool Welsh Choral Union. Now carry on 'cello playing and singing after retirement from General Practice." Dr Ian Milner (MB,ChB Medicine 1970)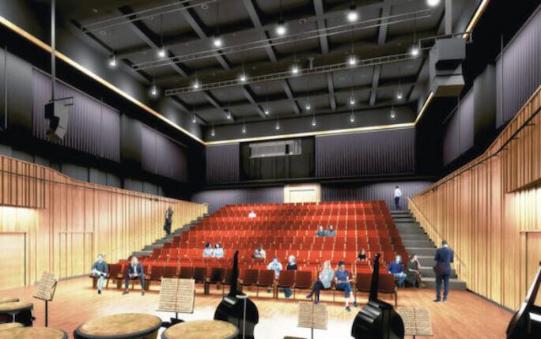 The Yoko Ono Lennon Centre will open to the public in spring 2022. We look forward to welcoming you to the Centre soon.
If you would like to part of this legacy, visit our dedicated webpage. If you would like to share your story please email: giving@liverpool.ac.uk
We've saved you a seat...now put your name on it