Name a Seat Stories: The personal stories behind the plaques, part thirteen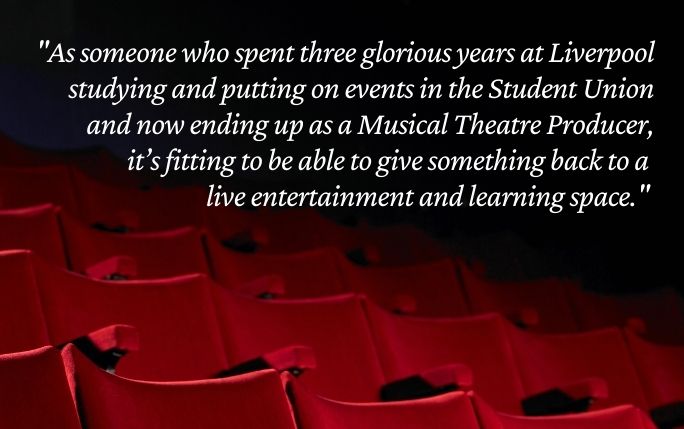 With more than half of all seats in The Tung Auditorium now named, we are delighted to bring you another instalment of special stories.
"I graduated from the University of Liverpool in 1990. I would like to have this dedication for my Mum and Dad, who inspired a love of music in me, even if tastes were different.
Jim and Shirley were active in the folk music scene around Liverpool in the 1950s and '60s, performing with John Kaneen as the Calton Three, and returned to it in the 1990s – they enjoyed singing shanties with the Shellback Chorus. My Dad loved jazz and classical music too. In recent years Shirley is still getting up and singing, part of the Everyman folk club." Kenneth Peden (BA Hons Economic History 1990)
_______________________________________________________
"My wife and I first met in the UK back in 2011 as two international students and we have been living happily together ever since. We are big fans of The Beatles and John Lennon. Liverpool was the city we visited together back in January 2015 during the very same week I proposed to her and put the ring on her finger!
Since then, she made huge sacrifices and have been supporting me unconditionally through the enormous love and endless happiness she brings to me, especially during the most difficult times when I was pursuing my PhD. I would not have been able to achieve my PhD without her constant support and love. Shortly after my PhD completion, I joined the University of Liverpool Management School as a Lecturer. Once again, Liverpool proved and continues to be a very special place for our loving family. Thus, I would like to show my gratitude and love by dedicating this to my wife Renee Wang at our 10th anniversary!" Dr Steven Chen, Lecturer (Assistant Professor) in Accounting at the University of Liverpool
_______________________________________________________
"As someone who spent 3 glorious years at Liverpool studying and putting on events in the Student Union and now ending up as a Musical Theatre Producer, it's fitting to be able to give something back to a live entertainment and learning space." Dan Hindle (BA Hons Politics 1995)
_______________________________________________________
"I made my donation in memory of my husband Bill who obtained his BEng degree and his PhD at the University of Liverpool and lectured there for a short time before moving to the University of Salford where after several years he was appointed Reader and then, in 1984, Professor of Ion Beam Engineering. Sadly he died at the age of 46. I also obtained my degree, a BA Hons in French, at Liverpool. We both enjoyed our student years in Liverpool and made many friends during that time. As my husband would have been 80 this year, I decided to mark the occasion by contributing to the Yoko Ono Lennon Centre in his memory. In that way we can help present and future students and also celebrate our love of the Beatles!" Mary Grant (BA Hons French 1964)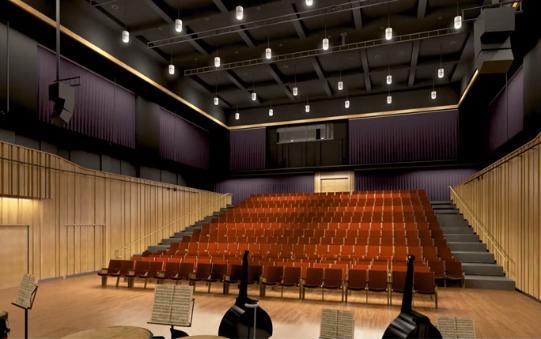 The Tung Auditorium will open to the public in spring 2022.
If you would like to part of this legacy, visit our dedicated webpage. If you would like to share your story please email: giving@liverpool.ac.uk
We've saved you a seat...now put your name on it