The Lucrezia Zaina Lecture - A legacy in celebration of Italian language and culture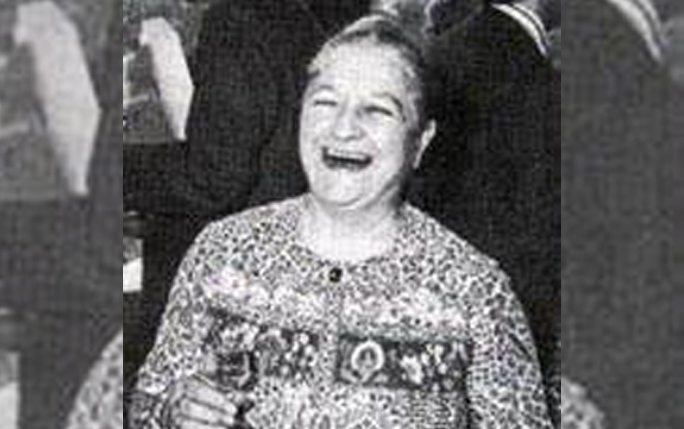 The University of Liverpool recently commemorated the 10th Lucrezia Zaina Lecture  with a special discussion delivered by current Everton Football Club manager, Carlo Ancelotti. Since its debut, the Lecture has been delivered by many prominent celebrities including writer, architect, historian, film-maker and Venetian citizen, Count Francesco da Mosto, who presented the inaugural Lecture in March 2011.
These wonderful lectures have been made possible by valued alumna and colleague, Professor Lucrezia Zaina (French BA(hons) 1943, MA, 1947), who sadly passed away in 2008 having bequeathed a generous legacy to the University of Liverpool. Professor Zaina, also known as 'Lexie', was observed as an extraordinary personality and talented academic, whose '...kindness, enthusiasm and generosity were legendary'.
Lucrezia (Lexie) Zaina wanted the University of Liverpool to use her bequest to extend knowledge of Italy and Italian culture in the city of Liverpool – an annual lecture in her honour, with guests who could experience a party-like atmosphere whilst enjoying Italian food! Whilst parties may still be beyond the current Covid-19 restrictions, we trust that the 2021 audience enjoyed this year's online engagement with Italian culture.
Whilst reading French and Italian at the University from 1939-1947, Lexie was awarded the Grace Brown Prize by the Senate in 1942 and the TJ Hughes Post Graduate Scholarship in 1943. She then became a lecturer in languages at Liverpool and subsequently Head of Italian from 1964 until her retirement in 1988. Thereafter she was appointed an Honorary Senior Fellow.
An active member of many societies, she was a founder member of the Dante Alighieri Society, Liverpool in 1951 with Mrs Ida Profitt – the first branch of this worldwide society to be established in the UK post World War II.
In recognition of her services to Italian culture and to the Italian community in Liverpool, Professor Zaina was awarded the decoration of Cavaliere dell Ordine Al Merito delle Repubblica Italiana, an Italian Knighthood, by the Italian Consul General in April 1978.
Did you know?
Italian has been taught at the University of Liverpool since 1881 and today Italian Studies is housed within the Department of Modern Languages and Cultures, which is also home to the acclaimed Bulletin of Hispanic Studies, published continuously in Liverpool since 1923.
The term 'Red Brick University' was coined, in reference to the University of Liverpool's Victoria Building, by Edgar Allison Peers, Gilmour Chair of Spanish at the University for three decades from 1922. Edgar Allison Peers, also kindly remembered the University of Liverpool in his will, which benefited Hispanic Studies.
#YourLiverpoolLegacy
Legacy gifts are significant to the University of Liverpool. Not only do they benefit the Institution financially, they have an amazing impact lasting long into the future.
If you would like further information about how you can help future students through joining our Liverpool legacy community, please contact carolyn.jones@liverpool.ac.uk or complete our contact form and we will get back to you.
To watch the 10th anniversary Lucrezia Zaina Lecture with Everton Football Club Manager Carlo Ancelotti, please visit our news pages.