Name a Seat Stories: Celebrating 200 seats named in the Tung Auditorium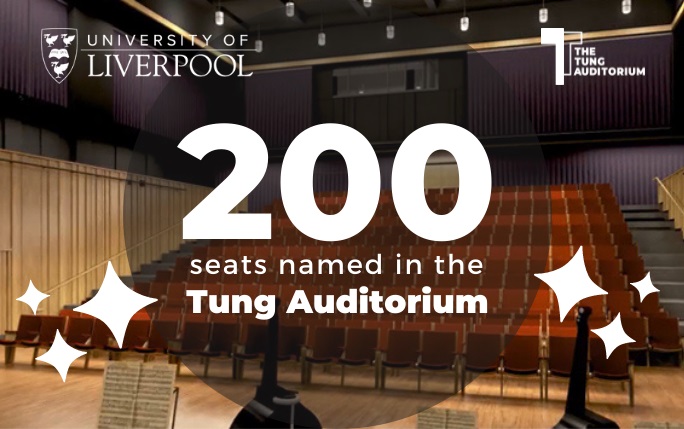 The Name a Seat campaign was launched as part of the wider project to bring the Yoko Ono Lennon Centre, a new visionary space dedicated to music and the arts, to campus. Alumni and friends from across the world have come together to play a leading role in this campaign, with more than half of the 400 seats within the Tung Auditorium now named.
Since the launch of the campaign, many supporters have chosen to share the wonderful stories behind their gifts in our Name a Seat story series, and we are delighted to share the special story of our 200th seat donor and alumna, Jools Abrams-Humphries (BA Hons Combined Honors 1988, Certificate In Education 1992):
"This is a gift for my husband for our 30th (pearl) wedding anniversary. We met while he was studying for a PhD in Physics at Liverpool, I had graduated the year before from a BA Combined Hons and came back to Liverpool to work. I went on to take my PGCE at Liverpool too, and we married in 1991 at St. Matthew and St. James church, opposite Rankin Halls where I spent my first year as a student. Stuart is Liverpool born and bred and half my family are from the city.
Although we have moved away, it remains in our heart, our daughter was born there, and we visit regularly. The music of Liverpool is close to my family, my aunty knew the Beatles and was a regular Cavern goer, and our son is a professional musician, so having a seat in the Yoko Ono Lennon Centre is particularly special."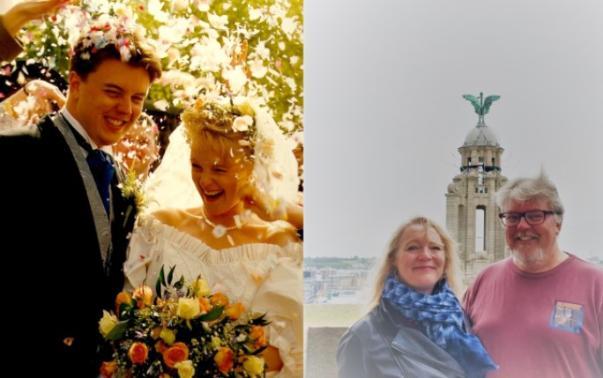 Richard Hartwell, Artistic Director of the Tung Auditorium said: "The response from alumni and friends of the University has been incredible so far. We are extremely grateful to Jools and all who have supported the Yoko Ono Lennon Centre by naming a seat within the Tung Auditorium. With less than £250,000 left to raise against the £3 million target, we are ever closer to reaching our goal. Thank you to everyone who has made this possible."
The Yoko Ono Lennon Centre is set to open to the public in 2022 and will combine exemplary teaching and learning facilities including the state-of-the-art 600-seat Paul Brett Lecture Theatre, the largest purpose-built lecture theatre on campus. The Centre will be a welcome addition to both the University campus and city of Liverpool, bringing people of all ages and backgrounds together to celebrate the joys that music and the arts bring in a city that has a deep history of music.
To find out how you can play your part in the final months of this campaign, please visit our dedicated website.
We've saved you a seat...now put your name on it