Name a Seat Stories: The personal stories behind the plaques, part eleven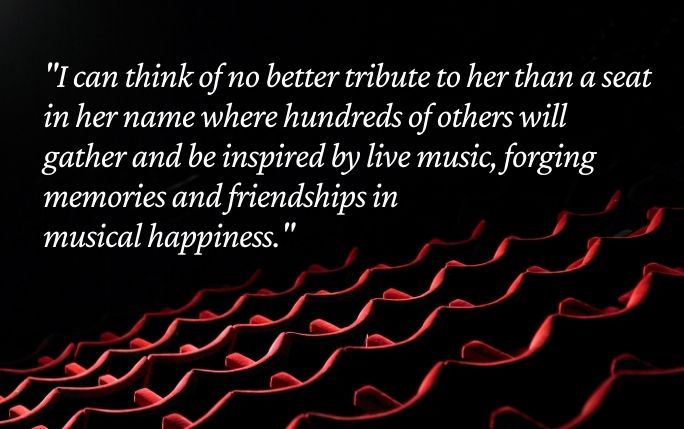 We are delighted to bring you some more of the wonderful stories of shared by alumni, staff and friends of the University who have chosen to name one of the 400 seats within the Tung Auditorium.
"I had read about the new MA course at the University of Liverpool, "The Beatles: Music Industry and Heritage MA" (2021) and Yoko Ono Lennon's initiative and support concerning the Centre. I felt that I wanted to donate, especially in times of COVID trouble. The musical world owes Liverpool a lot. As I am saying this, I should add that I live in the city where the second stage of the Beatles rocket successfully ignited, launching the group into the orbit of their global success." Mr Peter Kubasch
_______________________________________________________
"I am naming my seat in memory of my close friend, Vicky Peck, who died on 25th December 2020. Just 41 years old when she died of an aggressive form of secondary breast cancer, Vicky had been an avid supporter of live music in all forms since her teenage years. Our friendship, and those of our close friendship group (gig family) was based upon a devotion to supporting bands and live music at gigs around the country. Although Vicky did not have a direct association with Liverpool, she was a massive supporter of me as a friend, and my career took off with the love and support of many of this close group of friends, particularly Vicky and her husband James, first at Leeds and now at the University of Liverpool. I can think of no better tribute to her than a seat in her name where hundreds of others will gather and be inspired by live music, forging memories and friendships in musical happiness." Dr Viktoria Joynes, Director of Studies: MBChB Programme, Senior Lecturer in Medical Education at the University of Liverpool
_______________________________________________________
"In support of musicians to enable making music and letting others enjoy it!" Marcel Jensen
_______________________________________________________
"I was a student at Liverpool between 1967 and '70 and graduated with an Honours degree in Law. It was a heady time of poetry and politics, from 'Events' at the Everyman to protest marches and sit-ins at the Senate building. I was honoured to return to live in Liverpool in 2004 as the National Trust's custodian of 'Mendips' the former Liverpool home of John Lennon." Colin Hall (LLB Hons Law 1970)
_______________________________________________________
"I am always grateful for the opportunity to come to Liverpool to study civil engineering some forty years ago. It is such a unique part of my life that I always treasure and fondly remember whenever I get together with other alumni in Hong Kong even though it was so many years ago. I am extremely honoured and excited to be able to connect with my beloved university and the friendly people of the city by naming a seat in the Tung auditorium of this new and modern centre for music and culture. My memories of the university and the city will always remain in my heart" James Lo (BEng Hons Civil Engineering 1980)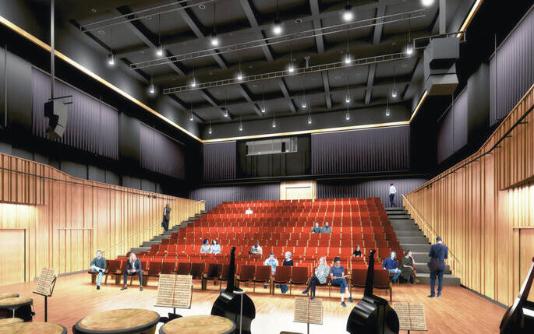 The Tung Auditorium will be located at the heart of the Yoko Ono Lennon Centre. With just under a year until the Centre's opening, we are incredibly thankful to the support we have received so far.
If you would like to part of this legacy, visit our dedicated webpage: liverpool.ac.uk/yoko/name-a-seat/. If you would like to share your story please email: giving@liverpool.ac.uk
We've saved you a seat...now put your name on it