Animal lover's generous gift to Liverpool's Small Animal Teaching Hospital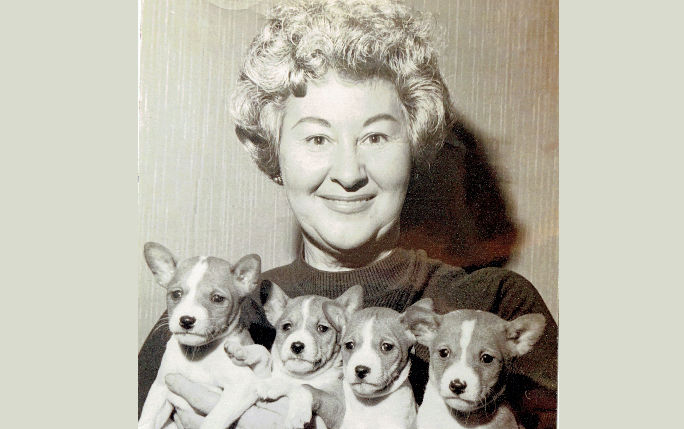 In October 2020, the University of Liverpool's Small Animal Teaching Hospital (SATH) was privileged to receive a legacy gifted by the late Mrs Constance Graham, a devoted animal enthusiast, who wished to support the training residencies of veterinary surgeons at the hospital.
Since childhood, Mrs Graham had a strong affiliation with animals and loved riding her pet pony. Her dedication to animals stayed with her throughout her life, and motivated her to train as an animal nurse. During her career she worked closely with veterinary surgeons, some having graduated from the University of Liverpool and the University of Glasgow. This experience later inspired Mrs Graham to remember both institutions in her will.
As well as being a devoted mother to her son Ian, Mrs Graham committed time to support the Northern Basenji Society, of which she was not only a founding member, but President and Patron. Mrs Graham's keen expert eye meant she was often invited to judge at dog-show events including Crufts.
When Mrs Graham's son Ian sadly passed away at only 28 years old, in this tragic time Mrs Graham took much comfort from her animals. Again, during her final years, although housebound, Mrs Graham treasured the company of her little Chinese Crested dog named 'Spice', who remained a faithful companion until her death in April 2018.
Residents at SATH are trained for European Specialisation in several areas of expertise. Mrs Graham's legacy will fund two residencies in the area of Small Animal Cardiology.
"We are delighted to hear that the legacy is being used to train students in small animal cardiology and medicine, Constance would be so pleased. Our best wishes go to the two students who shall benefit, we wish them well."
Executors, and loyal friends to Mrs Graham, Mr & Mrs Emmess.
#YourLiverpoolLegacy
Legacy gifts come in all different shapes and sizes, each gift is celebrated and valued as such gifts have an amazing impact to the student experience at the University of Liverpool. If you would like to find out more about legacy giving, visit the legacies page or email Carolyn Jones, Legacy Officer at carolyn.jones@liverpool.ac.uk. For further information about the University's School of Veterinary Science, please visit their website.