COVID-19 Student Crisis Support Fund: International student stories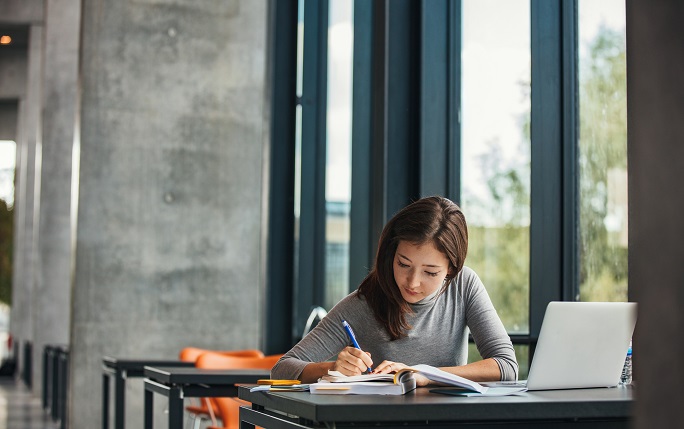 The COVID-19 Student Crisis Support Fund was launched as part of the wider COVID-19 Emergency Response Campaign to address the immediate needs faced by our student community. Due to the unique, global nature of the pandemic, it quickly became clear that the University's international student community were plunged into a particularly challenging situation, with little or no support from home governments. Some of our international student recipients share the impact your support has had for them:
"I am a 29-year-old MSc Finance student from a small village in the central part of Ghana in a family of thirteen excluding nephews and nieces in the household who depend on my father. I worked in a bank in Ghana as a customer service rep with previous experiences in compliance and accounting. A full tuition scholarship from the University of Liverpool to study MSc Finance, without which I could not be studying in the UK, is the opportunity I needed to refocus my career in investment banking when I return home. Financial constraints at home meant the family's inability to support me any longer, coupled with the loss of a casual job due to the pandemic resulted in every stream of income being truncated."
"I honestly could not focus on my studies any longer as I scrambled to pay rent every month which left me in debt with friends who tried to help. At least now most of this debt has been paid and shifts are gradually becoming available to earn some groceries income. I hope to gain more experience through internships over the summer instead of focusing on making money to pay off debt as would have been the case. I am extremely grateful for this support and I hope to replicate this someday to make a difference in someone else's life."
MSc Finance student


"I was supposed to find a part-time job to support rent and living cost until 30th September because I believe that staying in Liverpool helps me to concentrate on my dissertation and use the resource of University to support my research. However, due to COVID-19, it was hard to find a part-time job and also my accommodation contract expired on 23rd August 2020. Therefore, I faced a problem with living cost that almost ran out."
"My tuition fee and living costs are paid by my country's education loan with my father and elder sister providing sources of income for my family of four. However, my father's business as a taxi driver in Taiwan was influenced by the current situation, there were not many people to commute by taxi. Also, my mother has just diagnosed breast cancer in the first stage, which brought a lot of pressure to my family. It is a great help me to concentrate on my research and also my parents would not need to worry about my lives here. I really appreciate your help and provided this such a kind donation to help us to overcome this period. I hope that I can give something in return to the University in someday."
Masters student


"As a fourth year PhD student I have spent over 30 years of my life studying, and I can't wait to finish and start practicing the knowledge I acquired. I'm a sponsored student but my funding has expired in 2019. However, I been working to take care of my expenses but due to COVID-19 I lost my job, which makes it difficult for me to cover my expenses. Consequently, that affected me to fully concentrate on my studies. Before I apply for this fund, I was wondering how I will cope with my living costs because I don't have any means. The fund goes a long way in helping me to cover this and also to help me to concentrate on my studies. It helps me to overcome the fear of having a trouble with my house provider, and in addition the fear of being chased out from my apartment. Your help has been invaluable to me, and I don't know how I would have managed without your help and support. Thank so much. I sincerely appreciate your generosity."
Final year PhD student in Earth Science


On behalf of the University and all of the COVID-19 Student Crisis Support Fund recipients, we are very thankful to all who have supported this campaign. If you would like to find out more about how the COVID-19 Student Crisis Support Fund has evolved as we look to continue support following the pandemic, please visit our Student Experience Fund page.