Recent graduates are invited to apply to the Enterprise Fund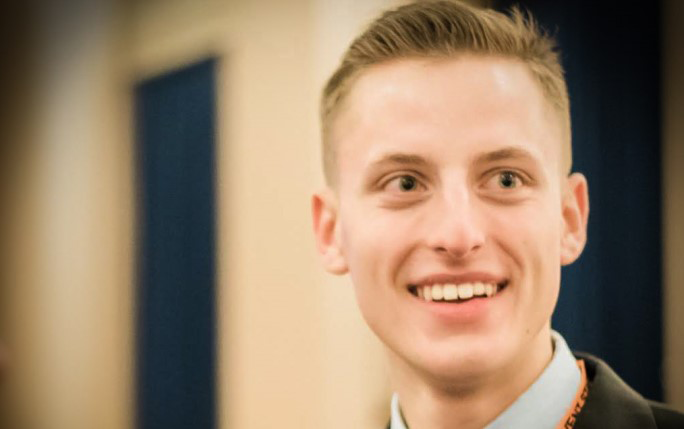 The Enterprise Fund has been bolstering enterprise and entrepreneurship within the University for the past three years, thanks to our partnership with Santander Universities UK. Funding has been used to support and develop innovative projects, to fund training courses to develop business skills, and to travel to enterprise competitions or conferences. Applications have now opened again and successful applicants will receive £1,000 to make their business idea a reality . Applications are invited from alumni who graduated within the past year and current students.
In the previous round of funding, four projects were supported by the Enterprise Fund, including Richard Schindler's platform, FilmLink. FilmLink is an online platform that connects filmmakers and clients. It is both a database of film projects, paid jobs and filmmakers, and a place for the filmmakers' community to share their experience and advice. The award will allow Richard to re-design and optimise his website, develop new functionalities, expand his business' reach and more.
Richard wants to encourage recent graduates and students who are thinking of applying, and says: "Do you have a business idea that you think is a little too ambitious, but you know it could help people? Get in touch with the amazing people from the Enterprise Fund at our university and they might be able to support your idea – and not only financially! Make a change."
During the last disbursement, the Enterprise Fund was also able to support Claudia Fryer and Rhun Morris' waste management business, Assisteco; Maxwell Goddard's merchandise project as part of his music event business Rum Riddimz Run; and Phoebe Baldwin's cruelty-free and environmentally friendly cosmetics business, Fair To Look Beautiful.
To find out more about the Enterprise Fund and to apply, visit: liverpool.ac.uk/enterprise-fund/. Applications close on Friday 9 April.
The Enterprise Fund was made possible thanks to the contribution of Santander Universities UK, who have been supporting many young entrepreneurs to achieve their dreams and start their own business.