£200k raised for COVID-19 Student Crisis Support Fund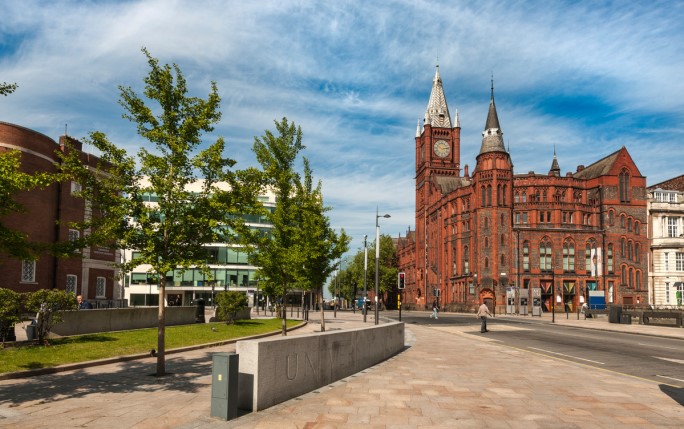 Alumni and friends of the University of Liverpool have generously donated £200,474 towards the University's COVID-19 Student Crisis Support Fund.
The campaign launched as part of the wider COVID-19 Emergency Response Campaign which has raised more than £460,000 in support of world-leading research into coronavirus and its treatment, as well as support to students facing unexpected financial hardship as a result of the pandemic.
Alumni and friends were quick to respond to the urgent appeal, providing a lifeline to our most vulnerable students, who may have faced deferring or discontinuing their studies without this support. The funds have been crucial in providing emergency grants, bursaries, and access to education to students in need.
The pandemic has had a devastating impact on our student community. Many students reported the loss of part-time jobs, a drop in family income or even the increase costs associated with home learning. Although the Fund has supported more than 200 students to date, the number of students in need is ever growing.
Additional Support
In response to the impact realised by the Student Crisis Support funding and the increased need within our student community, in December the University announced an investment of an additional £1 million in support of student hardship. These funds are in addition to the offer of a rebate of term time accommodation fees in the months of December and January if students choose to be away from their halls of residence for an extended period. The University has also been able to secure £95k from the Office for Students, again in support of student hardship. This additional support will greatly increase the University's ability to support every student who has been financially affected by the pandemic.
The support of our alumni and friends has been pivotal in this success. It is thanks to all who have supported this campaign that every student who has faced unexpected financial difficulties has been able to access the support they need as quickly as possible.
Long term support for our student community
The effects of the pandemic will be felt for many months to come and it is for this reason that as a University we are turning our attention to providing our student community with support and opportunities in the long-term – now and beyond the pandemic.
Every student, regardless of their background, deserves the opportunity to thrive and succeed. The Student Crisis Support Fund responded to the immediate needs of our student community. Now, we look to the future to expand this support. The Student Experience Fund will continue to provide financial support to students in need, as well focusing on maximising the opportunities available to students. Through bursaries and grants to support student enterprise, employability, academic and extra-curricular activities, we every student receives the best Liverpool experience. To find our more, click here.