Name a Seat Stories: Dermott Reilly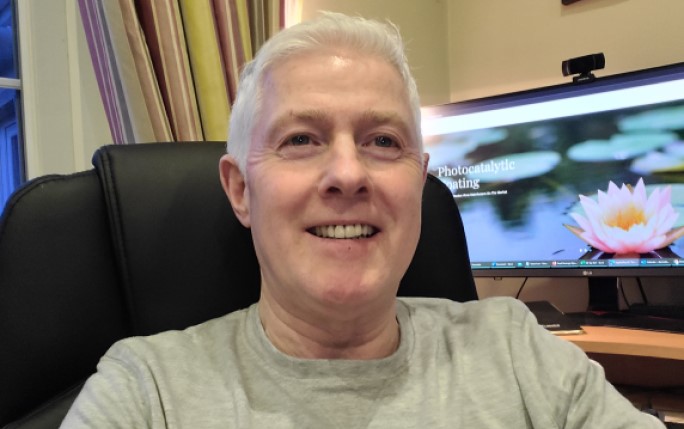 The Name a Seat campaign invites alumni and friends to leave their personal mark on the new 400-seat Tung Auditorium at the heart of the Yoko Ono Lennon Centre. To date, more than 170 seats have now been named by supporters from all walks of life. In this Name a Seat story, we are delighted to share the story of alumnus and CEO of IngeniaTouch Ltd, Dermott Reilly (BA Economics and History, 1979).
Dermott began his studies at Liverpool in 1976. As well as studying a BA in Economics and History, Dermott also represented Lancashire as a long-distance runner. Both experiences, Dermott explained, grounded him for life, giving him: "the platform and resilience to create, plan and achieve goals regardless of the pain points on the way".
After graduating in 1979, Dermott pursued self-employment until 2016 when he founded his own start-up, IngeniaTouch Ltd. IngeniaTouch is an eco-innovations company which offers technologies that address climate change. The company is designed to help organisations re-evaluate their supply chains, current practices and methodologies and embrace more sustainable products, services, and strategies to create a less toxic society, less food waste, less pollution, and better environmental health for everyone.
When asked what inspired him to support the campaign, Dermott explained: "All new teaching and performance facilities for the arts should be supported. Liverpool and the Beatles are a special brand forever indelible on my brain, having been a pupil of the late 70's. Delighted to help where I can."
Thanks to the generosity of supporters like Dermott, the University is ever closer to reaching its fundraising target for the Yoko Ono Lennon Centre. To date, £2.1m has been raised in philanthropic donations against our £3m target. To find out how you can play your part, visit our Name A Seat campaign page.
We've saved you a seat...now put your name on it