Dowager Countess Eleanor Peel Trust supports vital University of Liverpool COVID research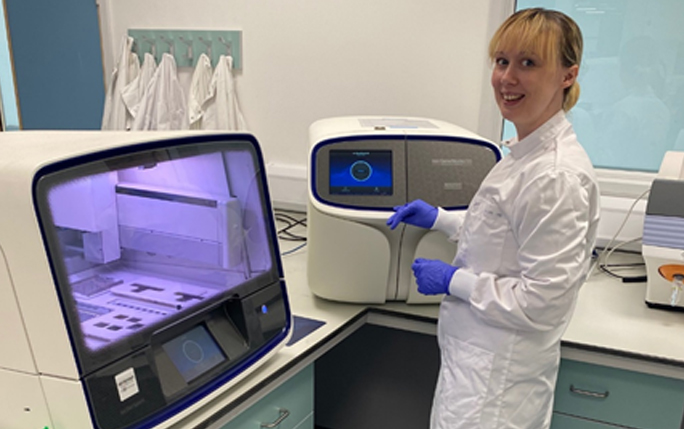 Thanks to a generous donation from the Dowager Countess Eleanor Peel Trust, the University of Liverpool has been able to purchase new equipment to help transform its vital COVID research. The new S5 Genome Sequencer will enable researchers in the Good Clinical Practice Lab Facility to carry out sequencing of the SARS-CoV-2 (COVID-19) variant, and allow COVID-19 patient samples to be assessed to Good Clinical Practice standards as well as addressing exploratory endpoint analysis for the trials.
The University Good Clinical Practice Lab Facility is undertaking research in support of a number of COVID-19 studies and is involved in the setup of others, the AGILE clinical trial platform led by Professor Saye Khoo, Molecular and Clinical Pharmacology being one such study of particular note.
The research being undertaken includes:
• Clinical characterisation and biobanking: curating the UK's biobank of patient samples from COVID-19, in collaboration with the International Severe Acute Respiratory Disease and Emerging Infection Consortium
• COVID-19 Genomics UK Consortium: mapping how COVID-19 spreads and behaves by using whole genome sequencing
• Drug discovery and development with the Liverpool School of Tropical Medicine
• Epidemiology and Public Health Informatics
• Viral dynamics and protective immunity
The University of Liverpool would like to thank the Dowager Countess Eleanor Peel Trust whose generous donation of £29,000 has made the upgrade of this vital equipment possible and provided essential support for clinical studies into the assessment and treatment of COVID-19.