Exciting building progress for the Yoko Ono Lennon Centre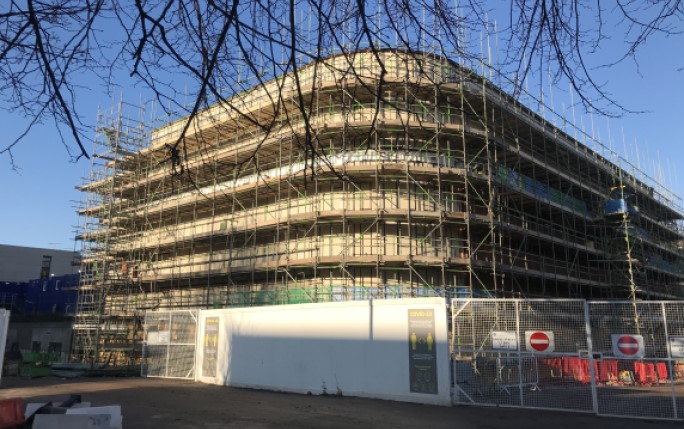 Photographs taken in December reveal exciting progress on the University's new teaching and performance facility, the Yoko Ono Lennon Centre. Building work on the Centre commenced in early 2020 with a completion date of late 2021.
The Centre will house the 400-seat Tung Auditorium with space for a 70-piece orchestra, as well as the state-of-the-art 600-seat Paul Brett Lecture Theatre. A welcome addition to campus, the Centre will have outstanding front and back of house facilities including box office and reception, practice and green rooms allowing students immerse themselves in all aspects of the arts.
As well as offering students a world-class teaching experience, the Centre will support a wide range of activities including the Music Department's popular Lunchtime Concerts series bringing the student and local community together to enjoy enriching musical experiences.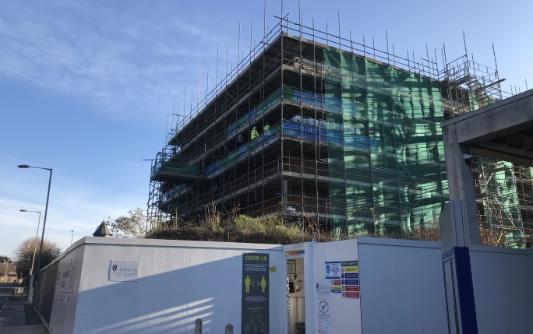 Play your part
We are delighted to share that to date, £2.1m has been raised in philanthropic donations against our £3m target. With just one third of the fundraising target remaining, we are calling on our supporter community to help us reach the finish line.
To find out how you can play an important part in this project, please visit: liverpool.ac.uk/symphony or contact: giving@liverpool.ac.uk