WATCH: Thank You from Liverpool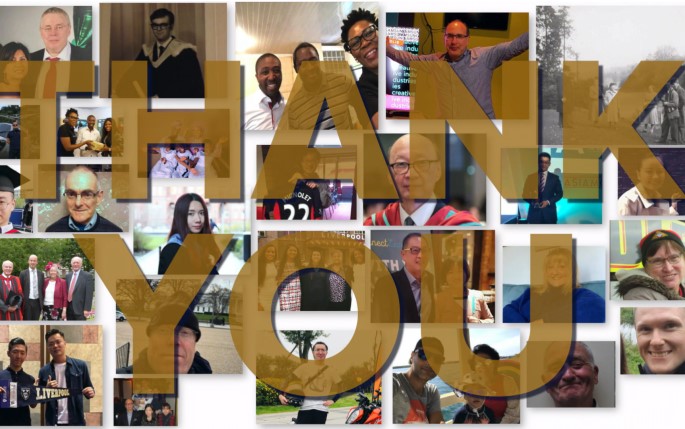 Our global community of donors and volunteers were invited to an exclusive event to celebrate the impact of their generosity.
The 'Thank you from Liverpool' event was held on Thanksgiving Day and was hosted by Vice Chancellor, Dame Professor Janet Beer and Director of Development and Alumni Relations Christina Harcus. The event saw student scholars, mentees, academics and Enterprise Fund recipients to name a few, talk about how they have been personally impacted by the support received from donors and volunteers.
The online event was an opportunity to give thanks to our supporters and demonstrate how their contributions are enhancing the student experience and helping to drive world-class research. In these unprecedented times, the ongoing commitment from our supporter community has been more important than ever and for this we are incredbly thankful.
You can watch the event in full here:
To find out how you can continue to make a difference please