Name a Seat Stories: The personal stories behind the plaques, part eight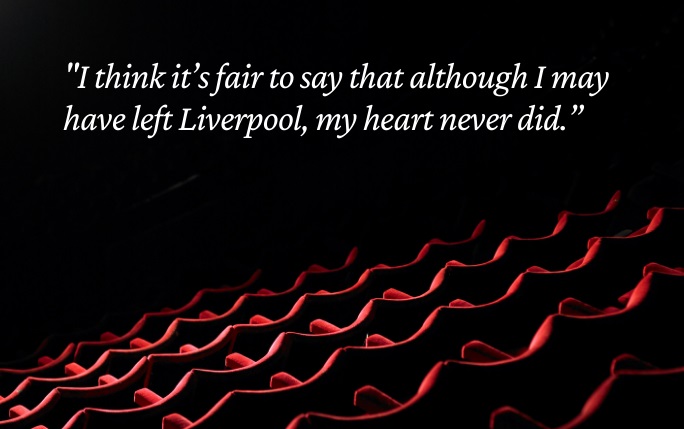 The Name a Seat campaign continues to bring many wonderful stories from supporters who have chosen to leave their mark on the University. You can read some of these stories below:
"I studied German at Liverpool, graduating in 1978 with a very respectable (for the time) 2:1. For 2 years I was in Derby Hall (annex, N22), then a year in Germany and a final year in Philharmonic Court. In 1978 I joined Midland Bank, as it was then, in (naturally) Merseyside: they moved me to their London HO in 1986, since then my only visits to Liverpool have been trips to Anfield, where I held a season ticket for many years. A few days back in my spiritual home are now very much on the agenda once life gets back to normal.
A number of us from Derby and other Carnatic and Greenbank halls formed a close group of friends, and although (with one exception) I have had only intermittent contact with them over the decades, I have always felt that they have been with me in the course of my journey through life. Happily, we have reconnected in recent months and there have been emails, reminiscences, and many photos from the time (none of them suitable for public consumption, as you would expect!).
I think it's fair to say that although I may have left Liverpool, my heart never did." Mr Julian Doull (BA Hons German, 1978)
______________________________________________________________
"Michael Holmes graduated in Physics 1967. He then taught at the Liverpool Institute High School before getting a D.Phil. from Sussex University in Low Energy Nuclear Symmetry Studies. He worked in research in Karlruhe Germany and later worked for the VG Scientific Instruments Company. He then started his own business with a colleague from Berlin. The company which makes High Vacuum equipment has been very successful. Although retired, Michael is still involved on a part time basis. He is a supporter of the University of Liverpool and very pleased to be able to assist financially. He is very enthusiastic about support for both science and the arts which has never been more needed." Dr Michael Holmes (BSc Hons Physics, 1967)
______________________________________________________________
"I consider it a privilege to have been given the opportunity to continue my educational journey at the University. From my first day and until I earned my MSc in Clinical Research with Merit degree from the School of Medicine in 2013, I was simply humbled with the high level of instruction, the friendships, and the opportunity to experience the remarkable culture and heritage of the University of Liverpool. My gift is a small token of my appreciation for how the University has enriched my life." Mr Mark Arquiza (MSc Clinical Research, 2013)
______________________________________________________________
"Studying a Masters abroad was a dream that I pursued for years. It was a long journey, not easy but definitely worth it. My experience in Liverpool exceeded my expectations, not only did I become an MBA in 2016 and boost my career but I also achieved personal growth. During my time in Liverpool, I met amazing people that are now my closest friends and I know they will be in my life forever. Liverpool will always be a special place that feels like a second home to me. None of this would have been possible without the support of my family before and during my time as a student. Contributing to this project is the best way to thank both the University of Liverpool and my family for making such an impact in my life." Miss Kathia Ramirez (MBA Business Administration, 2016)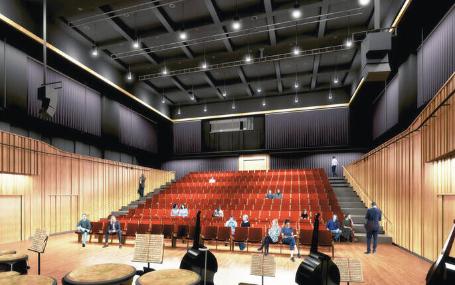 Located at the heart of the Yoko Ono Lennon Centre, the Tung Auditorium is the new state-of-the art performance stage seating up to 400 people with space for a 70 piece orchestra. The University of Liverpool is delighted to invite alumni and friends of the Univeristy to be a part of this project by naming a seat in the Auditorium.
To find out how you can play your part, click here. If you would like to share your story please email: giving@liverpool.ac.uk
We've saved you a seat...now put your name on it