COVID-19 campaign donor stories: Jon Snow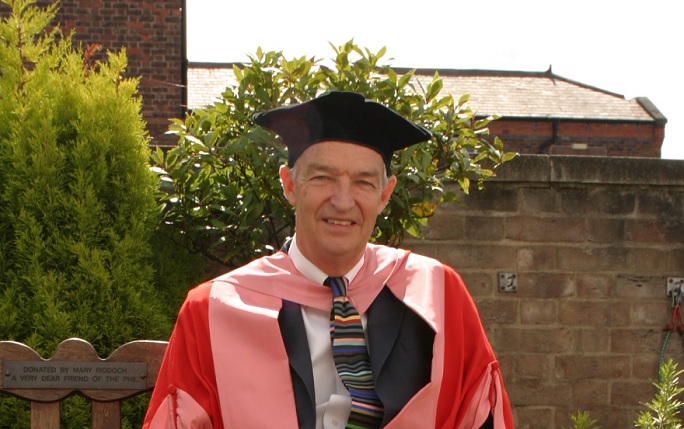 Since the launch of its COVID-19 Student Crisis Support Fund, the University of Liverpool has been moved by the generous support of its alumni and friends. With many students facing unprecedented financial difficulty, nearly 140 donors have helped the University to raise more than £160,000 to support them through their studies during this challenging time.
One of the supporters of the campaign is award winning journalist and former University of Liverpool student, Dr Jon Snow (Hon LittD, 2011). Having presented Channel 4 News since 1989, Jon is the longest-running presenter of the programme, for which he has won numerous awards including the Richard Dimbleby Bafta award for Best Factual Contribution to Television (2005), and Royal Television Society Journalist of the Year (2006) and Presenter of the Year (2009). Within this role, Jon has travelled the world to cover some of the biggest news events in history including the fall of the Berlin Wall and Barack Obama's inauguration.
Prior to entering the world of journalism, Jon studied Law at the University of Liverpool from 1968-70, before he was excluded for his involvement in an anti-apartheid protest on campus. The movement included a six-week occupation of the then Senate House Building, what is now the Sydney Jones Library, where Jon and around 250 fellow students slept, ate and maintained their position for the duration of the protest.
Fifty years and one honorary doctorate later, the University of Liverpool is delighted to have Jon's support of its students during this challenging time. Jon said: "These are difficult and exceptional times for all. In the plight of the virus, we can find hope in the bright futures of our students and their position to affect change in a post-COVID world. I am therefore proud to support students during this time, and wish them every success in completing their degrees and with all future endeavours."
We are very thankful to Jon and all supporters of the COVID-19 Student Crisis Support Fund whose donations are having a real impact on the lives of students at the University. If you would like to support the campaign, please click here. If you would like to share your story, please get in touch with us by emailing: giving@liverpool.ac.uk.