Name a Seat Stories: The personal stories behind the plaques, part six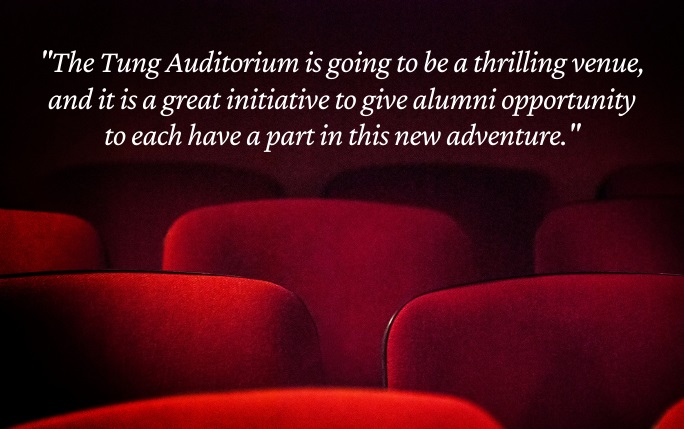 The Name a Seat campaign was launched to celebrate the new Yoko Ono Lennon Centre. Alumni, students and friends of the University have come together to leave their personal mark on the University. Here are some of the stories behind the seats.
"Changes are the things I have experienced most at the University of Liverpool. But changes are always unpredictable for a 20 years old student. It might cage me in chains and it might become my future wealth, I don't know. But its existence always makes me think that the future is promising. Finally, thanks for my parents, Zhang Yiwu and Liu Lei who support me in my University life." -Shunchoa Zhang (current student)
______________________________________________________________
"This seat is dedicated to the memory of my mother, Maureen Stone. My father is also a graduate of the University, having graduated in 1962. However, my late mum didn't go to university when she was younger. After attending the graduations of her three children she decided she didn't want to be the only member of the family without a degree, so she enrolled for a BA in English & Drama, graduating in 1993, aged 57!" – Mr Jonathan Stone
_______________________________________________________________
"When I first arrived in Liverpool (2004), the Victoria Gallery and Museum was being prepared for re-opening, and I followed its development and launch with interest, very much enjoying my initial and subsequent visits. After I retired, I became aware of the Wednesday lunchtime concerts, and have been a regular and appreciative attendee ever since. During lockdown this year, my partner and I have tuned in each week to continue this pleasure, via the live streams. She and I met back in 2018 on a UoL CE course, and or relationship has developed happily ever since. I have a great deal to thank the University for, so funding a seat name in the new auditorium is a perfect way to say thank you!" - Mr David Mason
_______________________________________________________________
"I graduated from the University of Liverpool in 2000 as a medical doctor (MBChB). I stand on the shoulders of the struggles, determination, resilience and love of my 2 grandmothers, whose names I now put on this chair." Dr Li Lian Liew (MBChB Medicine, 2000)
_______________________________________________________________
"I graduated in 1987 and have spent most of my life since outside the UK. But the long and winding road has gradually brought me back to the University of Liverpool. Old friendships newly sparked back into life, new friends and constant friends from our cherished student days. Those constant friends include the memories shared, the books I read, the films I watched and the music I listened to, and still I read, watch and listen to. It took me years to fully realise how those times at the University of Liverpool have influenced and defined me. Music: classical, jazz, blues and the unique sounds of Liverpool that never ceases to innovate and surprise in all its forms has been central to my gradual realisation of those great days. The Tung Auditorium is going to be a thrilling venue, and it is a great initiative to give alumni opportunity to each have a part in this new adventure." - Mr Andrew Vigar (BA English Language & Literature, 1987)
_______________________________________________________________
"I had some memorable years at the University of Liverpool when pursuing my UG degree and I am so proud to be an alumnus of the University." - Mr Zhaohao Zeng (BEng Electronics, 2015)
_______________________________________________________________
"I am an alumna of the University of Liverpool (LLB Hons 1994-1997). My seat is dedicated to my father, Deputy Martin J. Storey, who passed away in 2015. He was a Deputy (politician) of the States of Guernsey from 2008 until he died. Education was at the top of his political priorities, which reflected his commitment in his private life to giving his daughters the very best education possible (a commitment shared by his wife, Helen Storey, a former teacher)." - Ms Kate Storey (LLB Law, 1997)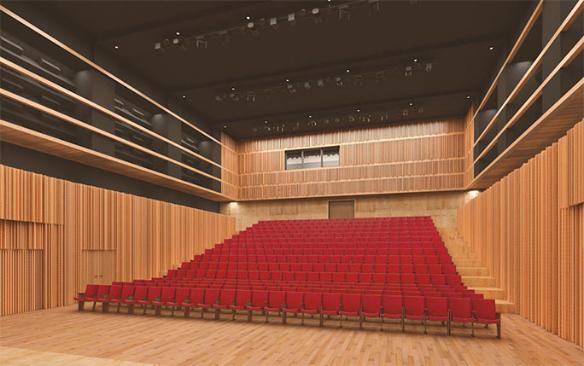 The Tung Auditorium will be located at heart of the Yoko Ono Lennon Centre. We are inviting you to play a leading role in this project by naming a seat.
To find out how you can play your part, click here. If you would like to share your story please email: giving@liverpool.ac.uk
We've saved you a seat...now put your name on it.