COVID-19 campaign donor stories: Linglong Yuan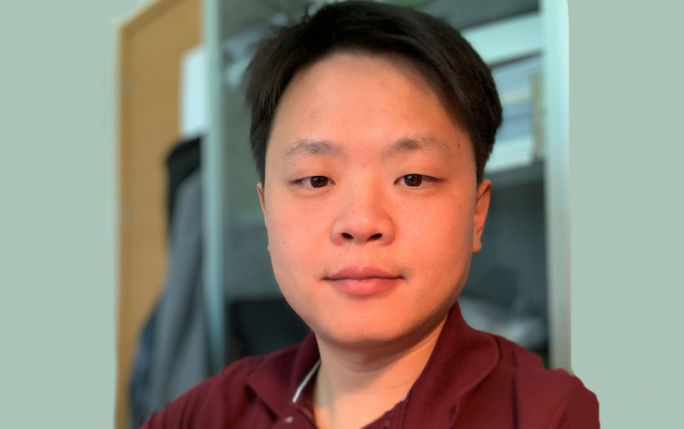 It's been four months since the launch of the COVID-19 Emergency Response Campaign and throughout this time, we have seen a fantastic response from our community of staff, students, alumni and partners in the collective effort to meet the challenges of the pandemic. In another of our donor stories, we spoke to Mathematics Lecturer Dr Linglong Yuan who shared his experience of starting a new job during the lockdown period as well as what inspired him to support this campaign.
Linglong started his job at the University of Liverpool in very unusual circumstances. Describing his experience of starting a new job amidst a pandemic, he said "I am very grateful that the University welcomed me at that difficult time. It was unexpected and unfortunate that it became a pandemic. I have witnessed how the university has responded quickly and efficiently to the crisis".
Linlong has not yet had the opportunity to work in his office on campus or meet most of his colleagues face to face. He said "any necessary equipment has been provided to assist my remote work. It was amazing to see how the department worked together to develop hybrid delivery approaches. It is very comforting to receive weekly emails from the Vice-Chancellor Professor Janet Beer and biweekly emails from the Head of Maths department Professor Rachel Bearon, for sharing all kinds of information about what we are doing and what we are heading to".
When asked about what inspired him to support the COVID-19 Emergency Response Campaign, Linglong said "I have been always frustrated as my expertise cannot help much in it. It was due to the weekly email of Vice Chancellor Professor Janet Beer that I knew there is a campaign raised by our university to support the research being conducted by our colleagues, I immediately decided to make a contribution."
He added "I feel part of the team which I am very proud of for its expertise of international repute and for its unrivalled courage working at the forefront. I also feel involved in the support to our University, to the Liverpool city, as a foreign employee who loves this place deeply."
We would like to extend our thanks to Linglong, who along with more than 380 donors has been crucial in supporting the work of our researchers who are striving to find a solution to this global crisis. We would also like to wish Linglong all the best for his new career at the University, hoping we can welcome him to campus soon, when it is safe to do so.
In a final message for all who have worked so tirelessly in the fight against the pandemic, Linglong said "All I want to say is 'Thank you!' When thinking of people risking their lives to save patients, working day and night to analyse the virus in the lab, I feel guilty to stay home and do nothing. We have to support the soldiers."
If you would like to support the COVID-19 Emergency Response Campaign, please click here.
If would like to share your story, please get in touch with us by emailing: giving@liverpool.ac.uk.