Celebrating our Class of 2020 Undergraduate Scholars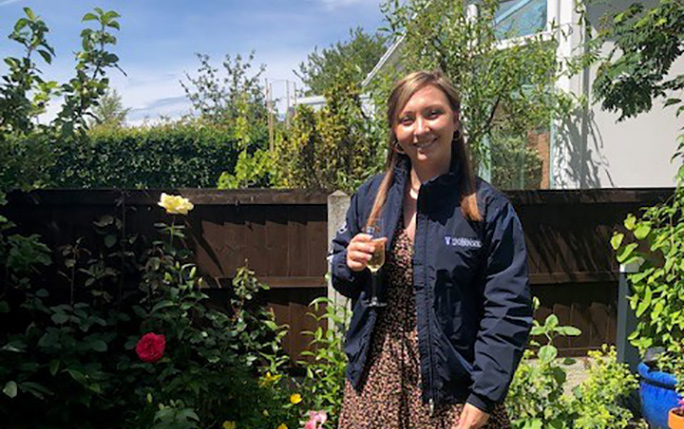 We welcomed some of our talented undergraduate scholarship recipients to the Class of 2020 alumni community this summer. Supported by alumni and friends, the scholarships have provided crucial support for students helping to ease financial constraints, particularly this year as they undertook their final exams and assessments throughout the coronavirus pandemic.
This year the Class of 2020 graduate in absention and will have the opportunity to attend their ceremony re-scheduled for summer 2021. We caught up with some of our graduating scholars to hear about the impact of receiving this scholarship and how it has made a huge difference to their university experiences.
Jess Roe
BVSc Veterinary Science, 2020
Jess Roe is a one of our talented Undergraduate Scholarship recipients who received support throughout her studies which has enabled her to experience opportunities she never thought possible. On her results day in June, Jess filmed a special message thanking alumni and supporters as she celebrated her results with her family at home.
"I chose to study Veterinary Science as my whole life I feel like this has been a vocation! I've never ever wanted to be anything other than a vet! I love to see the bond between owners and their pets and the positive impact that such relations have on both parties.
Receiving the scholarship has provided me with a financial security throughout my studies. The veterinary course is incredibly time demanding – with the requirement for compulsory placement during holidays. As a result, this has stopped me being able to undertake part time work. Without this scholarship, I would have struggled being able to fund the equipment needed to undertake my placements.
In regards to COVID, the bursary has helped to reduce some of the pressure when it comes to job searching. At a time of such uncertainty, the veterinary industry has taken a real hit, with many previous new grad positions now no longer being available. Having the security provided by this money has allowed me to continue my job search, whilst still being able to pay my bills!
My plans for the future are to undertake a graduate scheme before returning to a specialist veterinary hospital environment to do a rotating internship – with hopes of one day specialising, perhaps in neurology or cardiology.
Not only has this provided me with security, but it has also enabled me to have the funds to attend essential placements for my course and have the money to enjoy the social aspects of uni too!"
Daniel Platt
BSc (Hons) Computer Science, 2020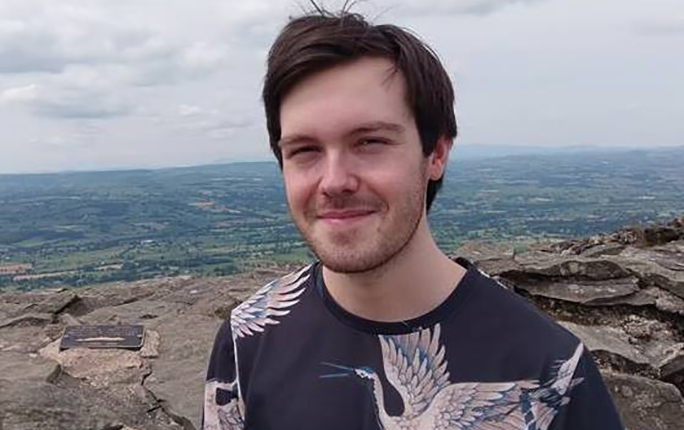 "I chose to study computer science as I enjoy problem solving and applying algorithms to problems to solve them more efficiently. I am passionate about science, and the skills I have learnt during my degree are applicable to solving problems in many scientific fields.
During my degree, I have been able to participate in talks from industry leaders, coding events and hackathons. I was lucky enough to represent the university on a cultural summer programme at the University of Georgia in which I attended lectures on US history and politics and visited different locations in Athens and Atlanta.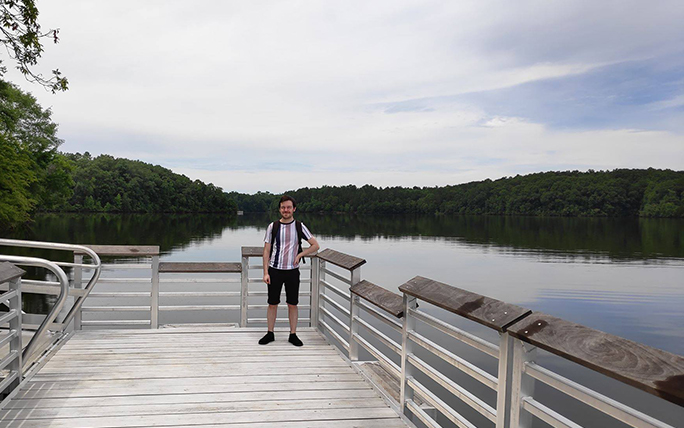 The scholarship has made university much more affordable to me. It has helped cover the cost of transport to university, events, and my industrial placement, as well as study equipment costs. It has also helped me pay for things that will help me learn and take opportunities in the future, such as reading materials. Receiving the scholarship has made me feel appreciated for my efforts and has motivated me to continue to work hard. The scholarship has given me the confidence to make career decisions without solely worrying about immediate financial pressure.
Unfortunately, the job interviews I had scheduled before the pandemic were cancelled. However, thanks to the scholarship, I have some financial stability that gives me time to find a job. I hope to continue my personal development as a computing professional and start a career in software engineering. I would like to travel more in the future and take more opportunities to see the world.
I will celebrate my achievements at home with my Mum, who has encouraged and supported me throughout my degree.
There are many extremely talented young people who are held back from achieving due to their financial situations, but donations to scholarships and programmes such as this removes this financial barrier for them."
Natasha Khan
Physics, graduating with MPHYS 2021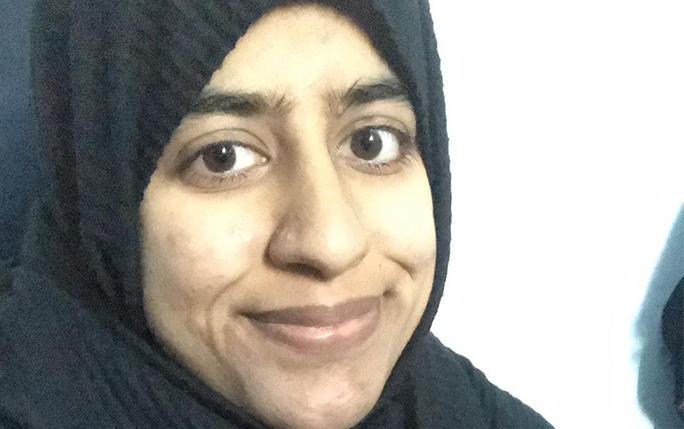 "I chose this course as I had a strong interest in Mathematics and Physics, specifically nuclear and atomic physics. The course at Liverpool had a large variety of optional modules which specialise in nuclear and atomic physics as well as other modules which I thought sounded very interesting. I have enjoyed the variety of different modules I have studied at the University of Liverpool. I have studied topics such as Quantum mechanics, nuclear science and modules covering medical physics, radiotherapy applications and accelerator science. I have thoroughly enjoyed studying these modules as well as others which I have a great interest in.
I have been a member and also part of the committee of the Help the Homeless society and STAR (student action for refugees). I have enjoyed taking on these roles and getting involved in the volunteering and campaigning events run by the society. I have thoroughly enjoyed being part of the committee, working with others in creating and running events as well as working with local charities in Liverpool, fundraising for them and volunteering in projects they are running.
I am interested in pursuing a degree in nuclear, atomic or medical physics or sustainable energy. I would like to study these sectors further and the roles available in them.
I feel very grateful for the undergraduate scholarship and it has assisted me greatly. I feel honoured to achieve a scholarship. As my part-time work shifts have not been possible due to the pandemic and I had a summer internship organised which has also been cancelled, the scholarship has aided me in providing for myself during this period."
We launched our COVID-19 Student Crisis Support Fund in May to provide support for students facing financial hardship specifically during this difficult time. If you'd like to find out how you can support our students, visit our fundraising campaign page here.