WATCH: Online Celebration of Music in Liverpool featuring Solem Quartet and Dr Joan Rodgers CBE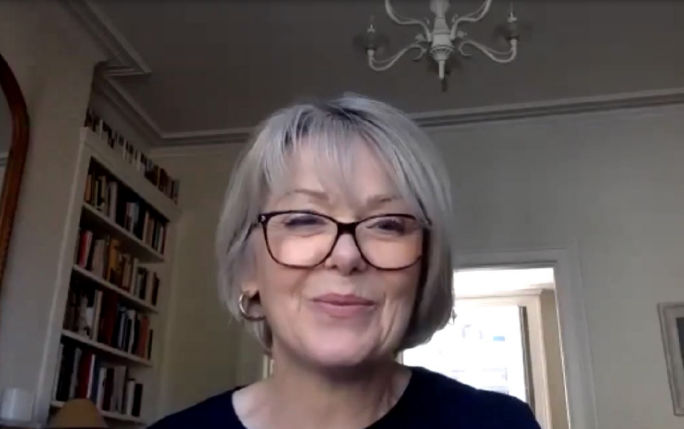 Vice-Chancellor, Professor Dame Janet Beer joined Head of Music, Professor Catherine Tackley for a special online concert to showcase the musical talent at the University and the exciting plans for the new Teaching and Performance Centre.
The Vice-Chancellor invited alumni and friends to take to their virtual seats to enjoy an afternoon of music, including a special performance from the University's quartet-in-residence Solem Quartet, who performed a special rendition of Bill Withers' Lovely Day.
Guests enjoyed exclusive performances from professional Guzheng player Xiaoxiao Hou, who is a PhD music student and donor to the project, along with folk musician and BA in Popular Music alumna, Lizzy Hardingham.
Campaign ambassador, acclaimed soprano and alumna, Dr Joan Rodgers CBE told assembled guests how the University nurtured her passion for music while she was studying for a BA Hons in Russian.
Joan joined our dedicated team of campaign ambassadors to champion the Yoko Ono Lennon Centre and support the arts and music within Liverpool.
Guests also heard from Christina Turner, Director of Development and Alumni Relations, who spoke about the fundraising campaign for the Teaching and Performance Centre, which was launched in 2019 to raise £3m for the project.
Christina said: "I'd like to thank the Tung Foundation, after whom the Tung Auditorium is named, for their generous support, as well as special thanks to our alumnus Dr Paul Brett, after whom the largest 600-seat lecture theatre is named and Dr Jonathan Rushworth, whose family name is dedicated to the Rushworth's Conductor's Room."
To complete the event, Professor Tackley hosted a live Q&A featuring Dr Joan Rodgers, the musicians, Christina Turner and the Vice-Chancellor, allowing guests the opportunity to interact with the performers and speakers.
The Teaching and Performance Centre will open its doors in late 2021 and will transform teaching on campus through the addition of multiple state-of-the-art lecture theatres, most notably the 600-seat Paul Brett Lecture Theatre, as well as providing, in the Tung Auditorium, a world-class venue for musicians and performers in the city.
We are inviting you to play a leading role in this project by naming a seat within the Tung Auditorium. It is not only a personal way to leave your mark on the University but it will support us in realising our goal to enable students to continue to pursue their artistic and academic dreams.
To find out how you can play your part, click here.
We've saved you a seat...now put your name on it.