Alumni and Friends Fund grant supports University's Boat Club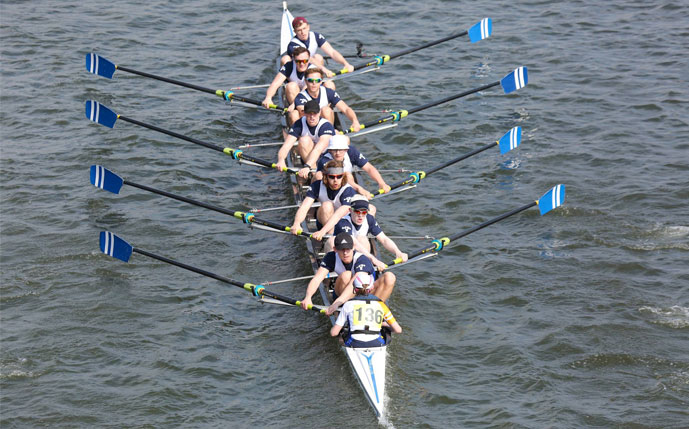 The Alumni and Friends Fund supports many students every year and it enhances their experience at university by providing financial aid to make their curricular and extra-curricular activities possible.
This year alone, the Fund supported 4 sports clubs, 2 societies and 2 departmental projects, which have and will keep on benefitting current and future students.
One of this year's awardees was the Liverpool University Boat Club (LUBC) Men's Squad. Thanks to the generous donations of alumni and supporters, they were able to replace their old worn-out oar blades – some of which had recently snapped, leaving the oars unusable. With the award, they bought several brand-new high-quality pairs, ready for next year's races.
Although the rowing season has drawn to a close sooner than expected, the blades will be waiting to be picked up by old and new members of the club, once training can resume. The new equipment has truly made a difference and it will be accompanying the rowing team in many future races and adventures.
The LUBC Men's Squad express their gratitute for the help received: "Thank you to all supporters of the Alumni and Friends Fund! Your generosity greatly enhances and improves the societies and sports within the university, and allows them to develop the society further, and achieve their full potential. Your kind donation will greatly improve the performance and capability of current and future LUBC men's squad."
The University has also recently established a dedicated Sports Fund, so that sports clubs like LUBC can be better supported in their activities and helped to overcome financial challenges, which prevent them from purchasing essential equipment. If you'd like to find out more, please visit: liverpool.ac.uk/giving/priorities/sport/.