SATH - 'A Centre of Excellence'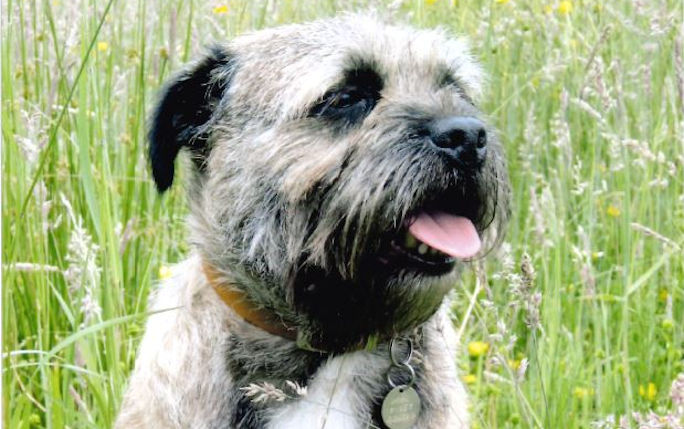 Research shows that owning a pet can improve our well-being by keeping us active and reducing stress. When a beloved pet's welfare is at risk through illness, it's comforting to know they are receiving the best possible dedicated care.
Mr and Mrs Marsh have shared their experience of the University's Small Animal Teaching Hospital (SATH) and the dedication and hard work shown by staff in the care they gave to their pet dog Max Matthews. They also explain why they have chosen to support SATH in their will.
In December 2014, Mr and Mrs Marsh's border terrier Max was diagnosed with an aggressive form of canine mast cell cancer. The prognosis looked poor - a matter of weeks to a few months.
Max was referred into the care of SATH, where he received chemotherapy treatment. Travelling to the Wirral from their home in Wigan to attend Max's scheduled appointments meant Mr and Mrs Marsh often had to leave their home at 5:30am to avoid the rush hour traffic.
Max's determined spirit, combined with the care he received had a happy outcome; he went onto enjoy three more precious years with Mr and Mrs Marsh, passing away in March 2018, at the age of 10.
"We owe SATH a debt that can never be repaid - time with our precious Max, but we hope that by leaving a legacy to the University's Small Animal Teaching Hospital, we will be helping them to continue the extraordinary work that they do. It truly is a centre of excellence".
We sincerely thank Mr and Mrs Marsh for their amazing kindness and generosity in remembering SATH in their will.
Whatever the size, a gift in your Will provides vital financial support to the University. If you would like to discuss leaving a gift or would like further information about legacy giving, please contact carolyn.jones@liverpool.ac.uk or complete our contact form and we will get back to you.
To read our legacy brochure, Giving back to the Future, you can download or contact us to request a copy be posted out to you.