Name a Seat stories: Faith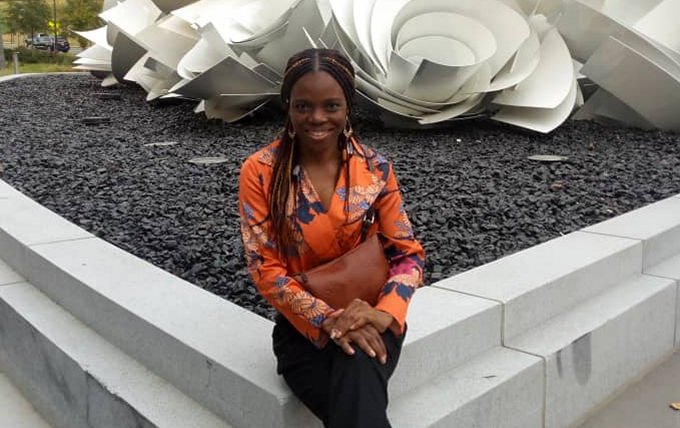 The Name a Seat series is a collection of stories to celebrate our campaign to name a seat in the Tung auditorium at the heart of the new Yoko Ono Lennon Centre. This week, we spoke to Alumna Faith Osiobe (Global Human Resource Management, 2009) who reminisced about her time in Liverpool and told us what inspired her to name a seat.
Tell us a little bit about yourself.
My work life entails a number of different roles but I prefer to see myself as a Human Resources Consultant. I enjoy working with people of various capacities and backgrounds and I take pride in seeing them progress.
My interpersonal and communication skills stand out as my key strengths. I have been commended for being very approachable due to my ability to listen emphatically and respond in a non-judgmental manner. I am usually very generous with my time and often go out of my way to support my colleagues, clients, and anyone else in need. In addition, my personal life experiences (including living in various countries and being exposed to a range of cultures) have enabled me to be world embracing and to develop deeper understanding and sensitivity towards people of different cultures.
How was your experience studying at the University of Liverpool?
My Liverpool!!! My decision to study at the University of Liverpool was by far one of the best decisions I have ever made.
Before joining UoL I was already midway through a master's program with different university. Despite the rigor, I found the UoL experience totally pleasant and worth it. The learning experience was new to me but absolutely brilliant.
Studying with UoL opened my eyes to new realities, helped polished my skills and gave me the confidence. Thus, I developed the right attitude and drive to push through with my passion for things.
These and many more attest for my fondness and support for all things concerning UoL, which have won me the nickname 'Miss Liverpool' and 'UoL First Lady' among my family and close friends.
What inspired you to name a seat?
A number of things inspired me to support this project. Firstly, it's my love for the arts and the creative industry (I am a creative person although more into the fashion world.. I am a fashion designer). I am a music lover too.
Secondly, my kid brother has got great passion for music. He is an artist (pencil artist) by day and a musician by night. So I know what having access to such facility would have done for him. Hence, it make sense partaking in this project so that others can benefit from it. I like the fact that it will be accessible to everyone and it's within our University.
Finally, I think this fundraising approach is a nice initiative and a cool way to draw the needed attention in a bid to achieve the project while engraving our marks in there for a lifetime.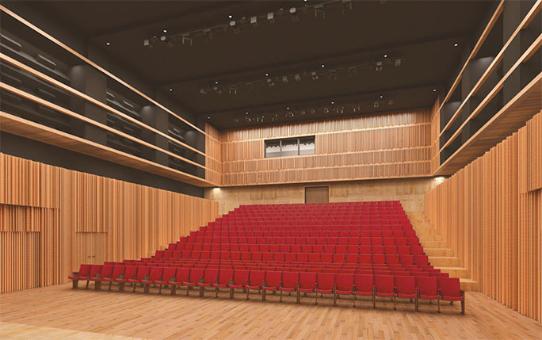 The Tung auditorium will be located at heart of the Yoko Ono Lennon Centre and will seat 400 with space for a 70-piece orchestra. To celebrate this exciting new development on campus, alumni and supporters of the University are invited to play a leading role in this project. Naming a seat is not only a personal way to leave your mark on the University but it will support us in realising our goal to enable students to continue to pursue their artistic and academic dreams.
To find out how you can play your part, click here.
We've saved you a seat...now put your name on it.