Name a Seat stories: James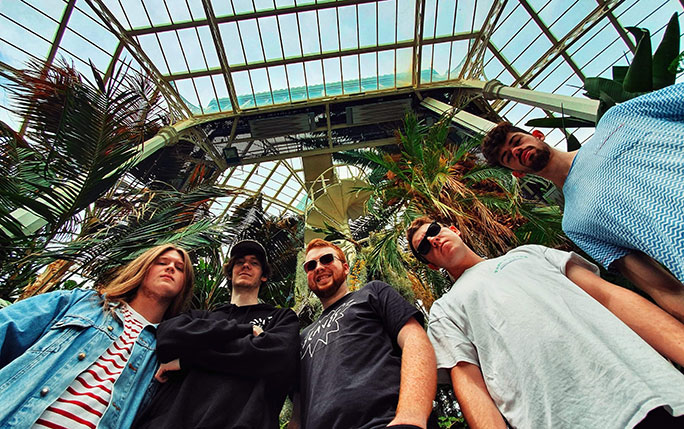 The Name a Seat series is a collection of stories to celebrate our campaign to name a seat in the Tung auditorium at the heart of the new Yoko Ono Lennon Centre.
Whether it's studying for his BA (Hons) in Popular Music degree or playing with his band Midnight at 6, music is a big part of James' life.
Having recently been awarded the Enterprise Fund to record his fourth music single, James has had the opportunity to attend a professional recording studio which enabled his music to gain Spotify play-listing and radio play as far as the US.
Following the launch of the Name a Seat campaign, we caught up with James, who told us how the new teaching and performance space will impact students like him.
Why is music important to you?
It's a universal language. When people are going about their everyday they're nearly always listening to music. When people tell me it's not a good to career to go into, I usually remind them that it's one of the few industries that has been, and will continue to be around for a very long time. Making people happy with what you love for me is the greatest of feelings.
How has your music experience at University been?
My university experience has been life changing. Liverpool is such a great city and world famous of course for music. Despite playing almost 200 shows before university, moving to Liverpool has moved me into singing and performing original music, something which was never possible in my small town back home.
What are your thoughts on the new teaching and performance space?
I'm excited to see the performance space. It's great to see that subjects such as music are receiving such great funding and support along with the academic courses. As with most walks of life, nothing ever substitutes experience. The lectures and academic parts are great, but if you really want to learn your craft, you need to get busy doing. If students like being in the environment then they will naturally be more motivated to work hard and want to spend time there.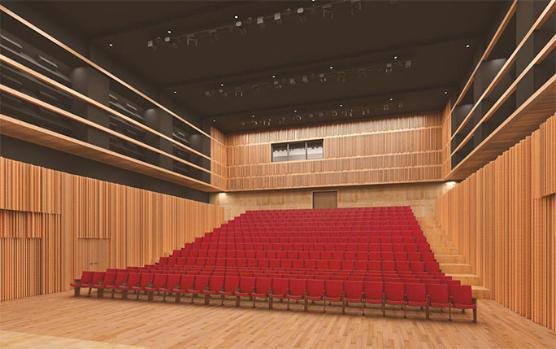 The Tung auditorium will be located at heart of the Yoko Ono Lennon Centre and will seat 400 with space for a 70-piece orchestra. To celebrate this exciting new development on campus, alumni and supporters of the University are invited to play a leading role in this project. Naming a seat is not only a personal way to leave your mark on the University but it will support us in realising our goal to enable students to continue to pursue their artistic and academic dreams.
The University is investing £19.1m in the project, and is seeking an additional £3m in philanthropic donations to fund the development of the auditorium. Half of this has already been achieved.
To find out how you can play your part, click here.
We've saved you a seat...now put your name on it.