Name a seat campaign celebrates new Teaching and Performance Space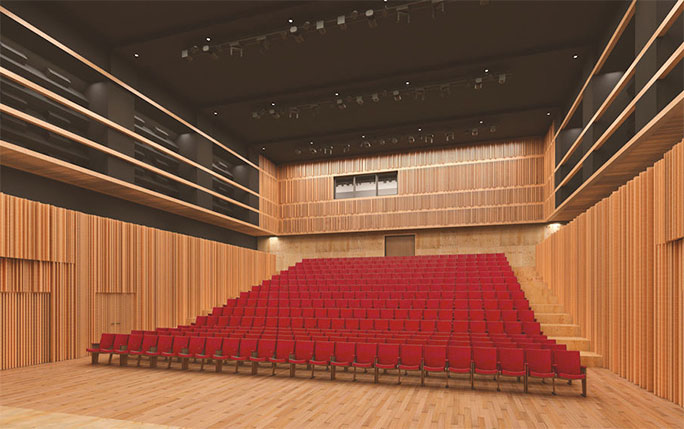 The University of Liverpool is delighted to announce the unique opportunity to name a seat in the auditorium in the new Teaching and Performance Space.
The Name a Seat campaign was launched as part of the wider campaign to bring a new visionary space dedicated to music and the arts to campus. The Teaching and Performance Space is set to combine exemplary teaching and learning facilities, state-of-the-art lecture theatres and high-end audio-visual equipment to ensure the University continues to be a top choice for students of all disciplines worldwide. The performance auditorium will be located at the heart of the building and will seat 400 with space for a 70-piece orchestra. The space will also support a range of activities including concerts, lectures and exhibitions bringing people of all ages and backgrounds together to celebrate their passion for arts in a city that has a deep history of music.
To celebrate this exciting new development alumni and supporters of the University are invited to play a leading role in this project. Naming a seat is not only a personal way to leave your mark on the University but it will support us in realising our goal to enable students to continue to pursue their artistic and academic dreams.
"I'm excited to see the new Teaching and Performance Space. It's great to see that subjects such as music are receiving such great funding and support along with the academic courses."

James, second year Music student.
The build was announced earlier this year is due to be completed in September 2021. The University is investing £19.1m in the project, and is seeking an additional £3m in philanthropic donations to fund the development of the auditorium. Half of this has already been achieved. If you would like to find out more about the project or how you can get involved please click here.
We've saved you a seat. Now put your name on it.