Primary school students attend their IntoUniversity graduation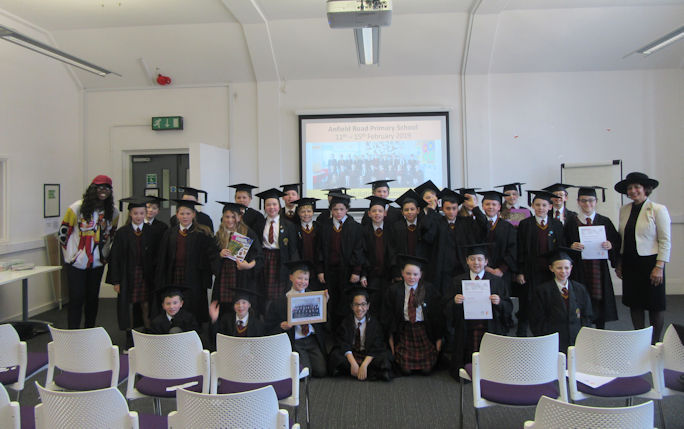 Students from Anfield Road Primary School were presented with their IntoUniversity certificates by Liverpool alumna, Abi Pointing MBE DL (MA Sociology & Social Policy 1994), former High Sheriff of Merseyside and University Council member, at a special spring graduation ceremony.
Abi joined IntoUniversity and University staff, parents and Esther Bukoye, Vice President of the Guild of Students, to celebrate the achievements of the students.
The year 6 pupils took part in the IntoUniversity programme which involved studying Archaeology and Ancient Civilisations and undertook field trips to the World Museum, the Museum of Liverpool and the University of Liverpool.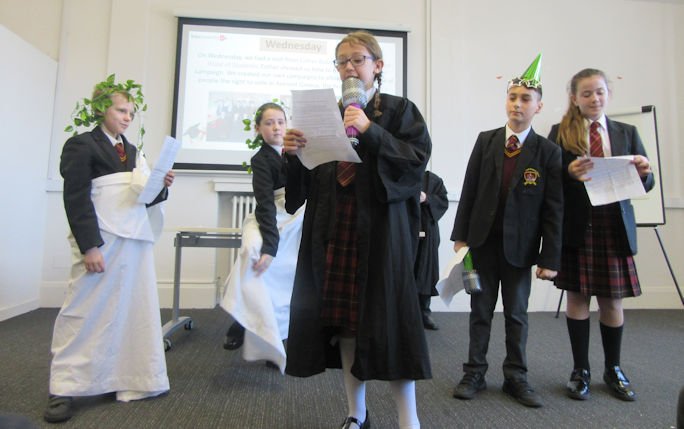 Filled with aspirations of becoming astronauts, footballers and scientists the children introduced themselves and proclaimed their career ambitions before presenting all they had learned on the programme through creative songs and acting.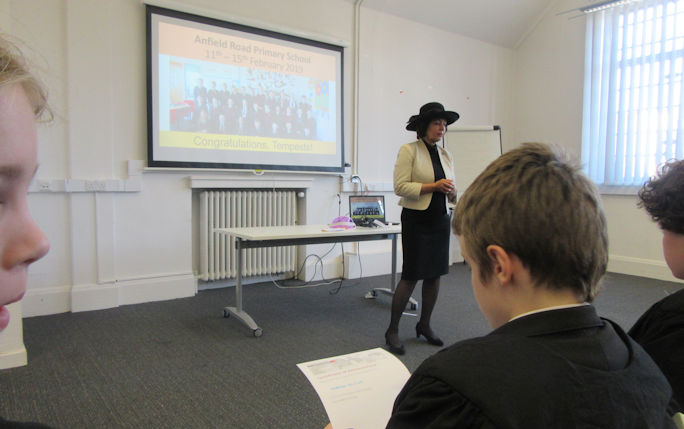 After their performances, Abi spoke to the children and of her own education as a fundamental experience that led to her successes and encouraged the students to be ambitious and to make the most of education and life's opportunities.
At the end of the ceremony, the children changed into their graduation robes and hats, as they collected their certificates from Abi and became graduates of the IntoUniversity programme.
The University of Liverpool has developed a unique partnership with IntoUniversity and the LFC Foundation to support the development of the North Liverpool IntoUniversity centre which helps young people in Anfield achieve at school and develop their future potential. Find out more here.