First British female Professor of Surgery joins student society for Women in Surgery Conference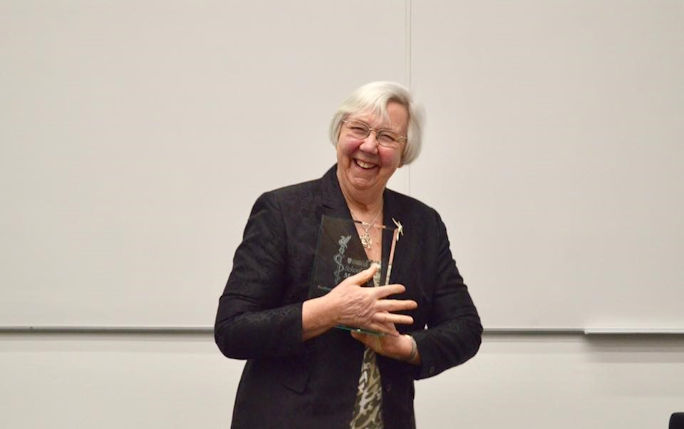 Alumna and first British female Professor of Surgery, Professor Averil Mansfield OBE (MBChB 1960, ChM 1973, Hon MD 1994) joined the Surgical Scousers, alongside Dean of the School of Medicine, Professor Hazel Scott, to celebrate female surgeons at the annual Women in Surgery Conference.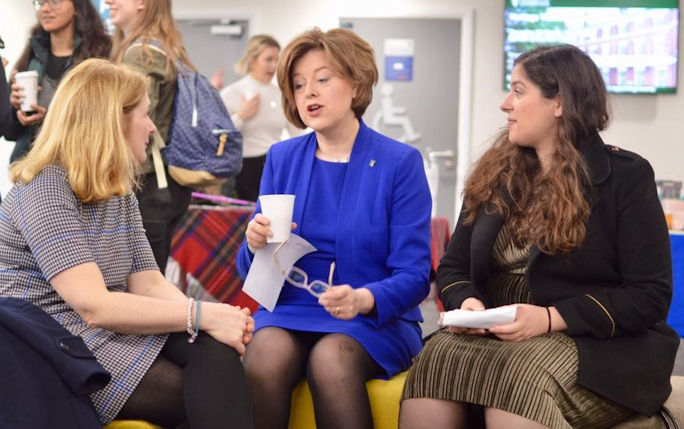 Alumni, students and staff were welcomed to the campus to discuss the views of women within the surgical profession. Guests heard from surgeons on topics including career pathways, working in a 'man's world', researching during surgical training and leading women in surgery.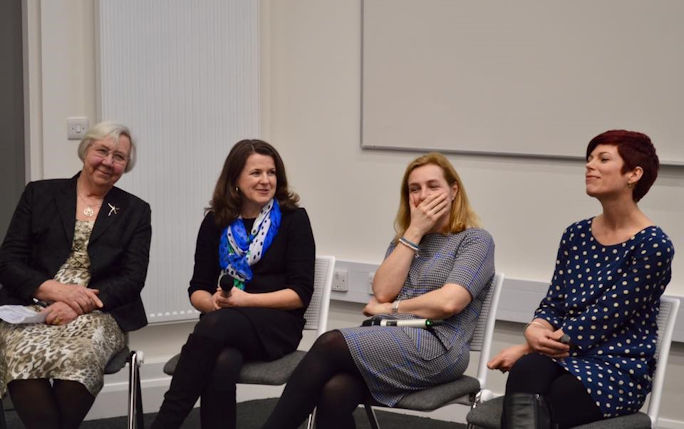 Averil spoke of the history of women in surgery, before chairing the audience debate on topics covered throughout the conference.
Co-President's of the Surgical Scousers, Eva Sharkey and Yan Hei Lau and Women in Surgery representative, Jenna Doherty were responsible for organising the successful event with the aim to encourage more females to become surgeons, as well as demonstrating the importance of role models in every stage of their medical training including their time as a medical student.
Inspired by the future surgeon's forum held by the Royal College of Surgeons, Eva learned that lack of role models, work-life balance and gender stereotypes seem to be the main factors in preventing medical students from pursuing surgery as a career, and to challenge this she decided to help organise the conference.
Jenna chaired the conference and sourced the speakers on the day, ensuring a collective panel of role models to tackle some of the issues faced by female surgeons.
Yan Hei Lau, said: "We have seen more women consultant surgeons in recent years, however according to statistics only 18% consultant surgeons are women.
"Factors such as work-life balance, competitive application, lack of female role models and stereotypes seem to be putting medical students off pursuing a career in surgery.
"In light of this, we organised this conference to address these concerns and encourage women to become surgeons and invited the audience to debate the stereotypes of women in surgery to break some of these misconceptions."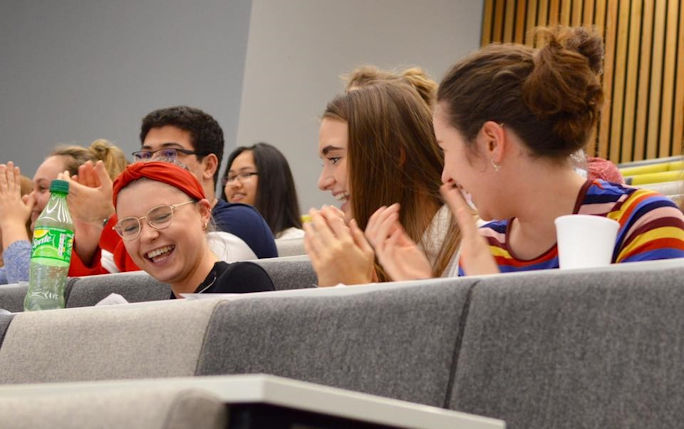 The conference was supported by the Alumni and Friends Fund. Hei Lau said: "The funding we received allowed this conference to have a much wider impact than we could imagine. It has allowed us to inspire and encourage some of our future doctors to join this amazing specialty."