The Fred Freeman Bequest Lecture: The reputation of philanthropy, past and present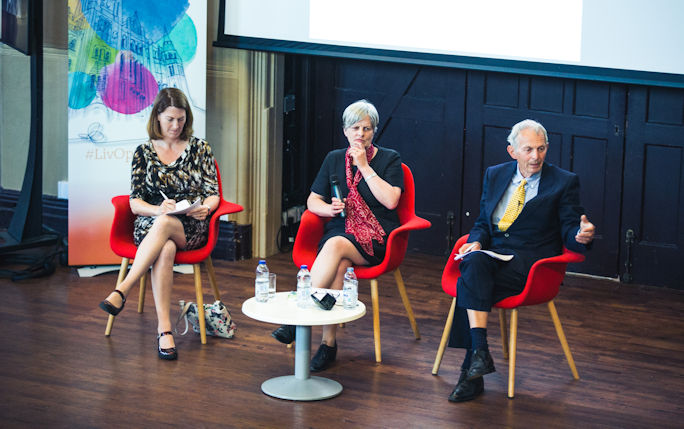 Guests joined two of the UK's highest profile experts in the field of charitable giving, Dr Beth Breeze, Director of the Centre for Philanthropy and Hugh Cunningham, Emeritus Professor of Social History, for this year's Fred Freeman lecture, which focused on the reputation of philanthropy.
In the lecture, hosted by Professor Fiona Beveridge, Executive Pro-Vice Chancellor for the Faculty of Humanities and Social Sciences, Beth and Hugh examined how points made against philanthropy in the 19th century are similar to those directed to it in the 21st century, and asked how those findings relate to the role of philanthropy in today's society.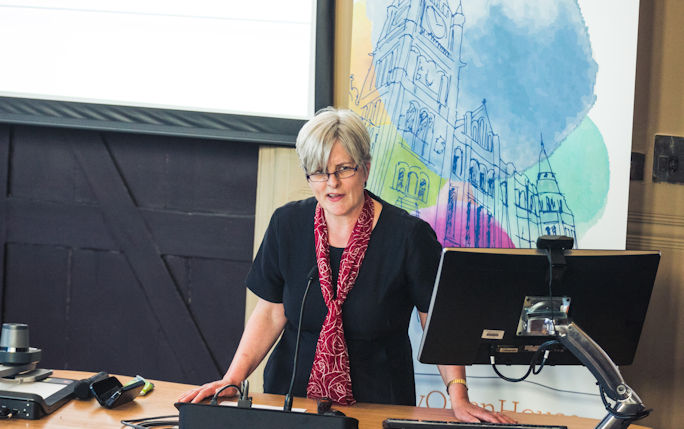 Professor Beveridge welcomed guests to the University as an institution built on philanthropy. She cited that donations large and small have shaped the University campus, student experience and world-class research, before introducing the guest speakers, Hugh and Beth.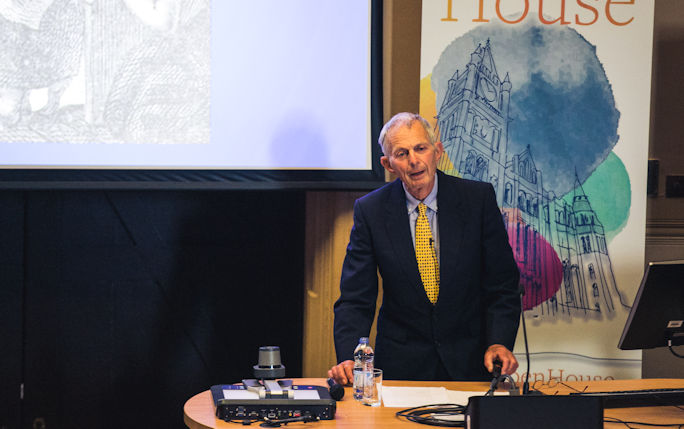 Hugh explored the history of philanthropy with his discussion of the Victorian era often referred to as the 'golden age' of philanthropy. He investigated negative views of 19th and 20th century commentators who thought philanthropy was alarming and an act for which people sought titles and praise. Before turning his attention to 'telescopic philanthropy' which criticised overseas aid, political economy which he described as the 'neoliberalism of its day' and the routine of 'professional philanthropy' highlighting the costs of fundraising, all of which, Hugh argued, can be found in views against philanthropy today.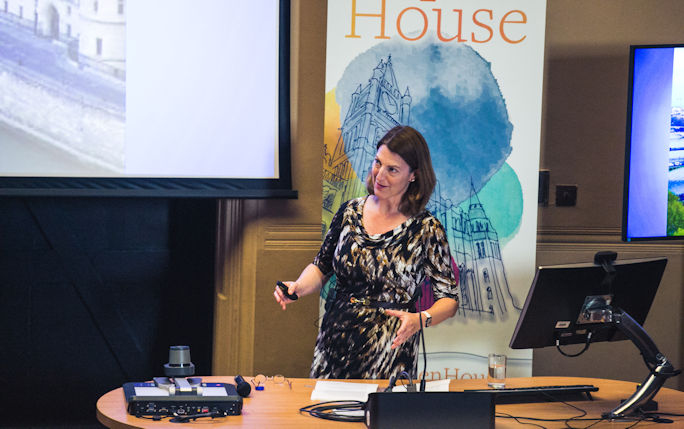 Whilst Beth examined contemporary attitudes towards philanthropy through her discussion of the media's reaction to the recent Notre Dame Cathedral fire which received over half a billion Euro's within hours. More broadly, she highlighted how the negative coverage within newspapers from 2006 and 2016 described philanthropy as 'self-styled' and 'self-righteous', whilst female philanthropists were spoken about in terms of their appearance.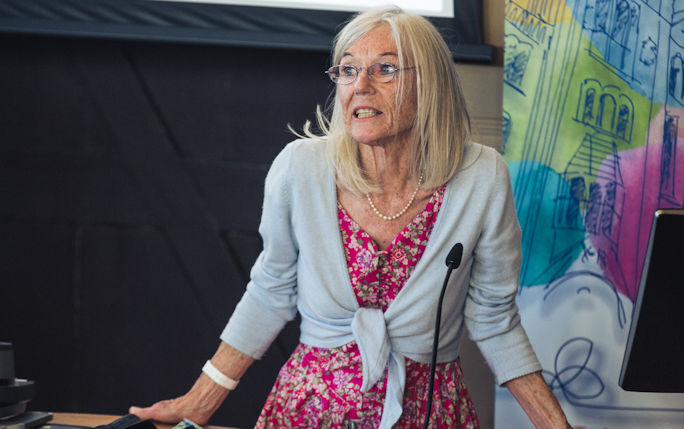 This event marked the 9th lecture in the Fred Freeman series, which was established by a gift awarded by the late Fred Freeman's (Hon LLD 2007) family to the University to celebrate and encourage philanthropy. Opening the lecture, Fred's daughter, Hazel spoke of her father and his lifetime achievements, contributions and dedication to philanthropy.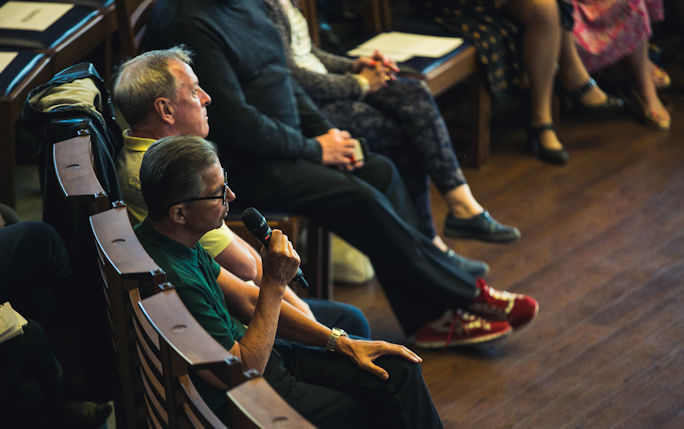 After the lecture, the audience took part in a lively Q&A session, chaired by Professor Beveridge, before joining the speakers and Professor Beveridge for a drinks reception in the Waterhouse Café of the Victoria Building.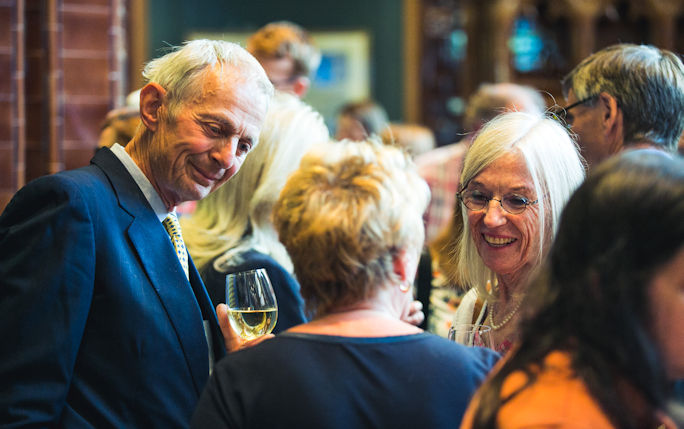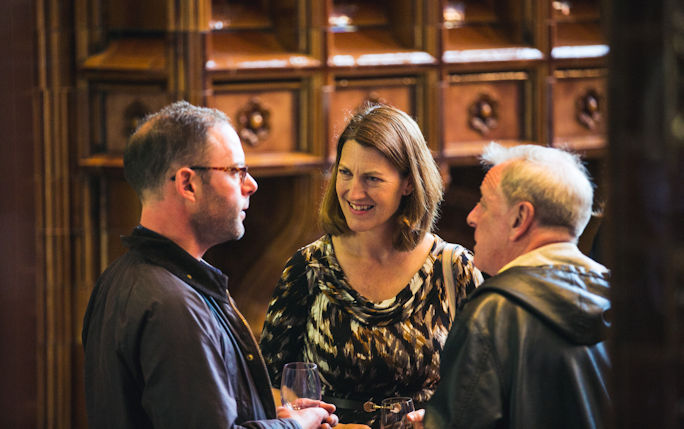 The University's fundraising priorities include supporting and enabling world leading research, inspiring futures through widening participation campaigns and building upon our cultural strengths through our most recent project, the Music Performance Centre.